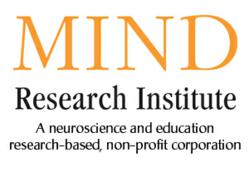 We expect our continued partnership with MIND Research Institute to prepare a greater number of students to learn math, develop problem-solving skills, graduate from college and excel in the 21st century economy.
Lynchburg, Virginia (PRWEB) February 11, 2013
The Cisco Foundation is providing a $250,000 grant to the education non-profit MIND Research Institute to help close the math achievement gap for 6,000 elementary and middle school students at 22 Virginia public schools. Fewer than half of Virginia's fourth test proficient or better in math according to the National Assessment of Educational Progress – and proficiency is even lower among students from disadvantaged backgrounds.
The Cisco Foundation's grant helps provide high-need schools with MIND Research Institute's research-based blended learning program that's shown to double or triple growth in math proficiency on state standardized tests. The program, implemented during the current school year, includes access to the ST Math® instructional software for students, professional development for teachers and year-round educational support services for the schools.
"Our students deserve the best educational opportunities, including blended learning programs like ST Math," said Scott Brabrand, Superintendent of Lynchburg City Schools, where schools are participating in the pilot. "We're grateful to community partners like Cisco and the state of Virginia for their support of using innovative methods to improve math performance."
The Cisco Foundation and MIND Research Institute launched a similar pilot program at 14 schools in Arizona in 2011. With an overall pilot performance of 61.1 percent math proficiency compared to the state's 66 percent, that pilot successfully narrowed the achievement gap at low-income schools with a high proportion of English Language Learners.
"The Cisco Foundation is committed to fostering excellence in science, technology, engineering and math fields especially for underserved students," said Peter Tavernise, Executive Director, Cisco Foundation. "We hope to see similar results in Virginia as we have seen with the recent pilot in Arizona. We expect our continued partnership with MIND Research Institute to prepare a greater number of students to learn math, develop problem-solving skills, graduate from college and excel in the 21st century economy."
Since 2004, Cisco and the Cisco Foundation have made more than $3 million in cash and in-kind donations to MIND Research Institute to deliver ST Math, professional development, and educational support to schools across the U.S.
MIND's ST Math program provides visual, computer-based math games that support deep understanding of concepts covered by Virginia math standards at each grade level. Because the program doesn't rely on language proficiency or prior math proficiency, it's accessible for English Language Learners and children with learning disabilities. Students use ST Math for 45 minutes on the computer, twice a week under their teacher's supervision, in a blended learning environment. The teachers are trained on how to connect the visual puzzles to their conventional symbolic texts, and coached on how to guide children through challenging sections by getting them to express their thinking, rather than simply showing them the solution.
"We're grateful for Cisco's visionary support for this revolutionary approach to math education using digital tools," said Andrew Coulson, President of MIND Research Institute's Education Division. "It is our shared belief that every child can thrive on learning math with the strong support of excited teachers, administrators and students generating a culture of success in schools across the country."
Schools were selected to participate in the Virginia pilot through an application process facilitated by the Virginia Department of Education and MIND Research Institute. The pilot includes elementary and middle schools in the following districts Brunswick County, Danville City, Fairfax County, Lynchburg City, Northampton County, Petersburg City and Richmond City.
About MIND Research Institute
MIND Research Institute is a neuroscience and education research-based, non-profit corporation. MIND applies its distinctive visual approach to illustrating math concepts and building problem-solving skills as the basis for innovative, research-proven math education programs for elementary and secondary schools. MIND's programs currently reach over 475,000 students and 16,000 teachers in more than 1,375 schools in 26 states. More: http://www.mindresearch.net.