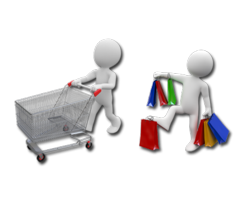 Each and every web hosting plan supports a variety of platforms including Word Press and many other content management systems
Philadelphia, PA (PRWEB) February 09, 2013
Lightning-fast speed coupled with virtually instant server response time sets The Host Group apart from any other web hosting service in the computer industry
The Host Group has over 10 years of experience delivering the most efficient and reliable web hosting service and support from coast to coast. Each and every web hosting plan supports a variety of platforms including Word Press and many other content management systems
Super-fast and reliable 'Tier 1' connections, user-friendly website building software and a zero-risk 30 day money back guarantee are standard with this package.
The perfect hosting account is crucial for a thriving online business. Choosing the right plan with The Host Group is the ultimate solution for any business large or small.
Client reviews submitted on The Host Group prove beyond a shadow of a doubt that they have the finest web hosting packages with infinite disk space and unlimited bandwidth. The reviews also clearly show that they consistently deliver a premier web hosting experience to their customers nationwide.
Each and every hosting account includes the award winning RV Site-Builder software and even beginners can easily create a new website from top to bottom by choosing any one of literally thousands of free, simple to use templates.
The Host Group's original intent was to offer web design and e-commerce development to businesses of all sizes. This eventually evolved into application hosting and SAAS (software as a service).
The Host Group is also a web hosting and domain registration provider, offering both dedicated and shared servers and full service, inexpensive web hosting. They have firmly established a stronghold within the web hosting market providing their clients with the ultimate in hosting solutions.
Also specializing in versatile hosting, The Host Group is capable of meeting a multitude of hosting demands for large and small websites alike, as well as large scale corporate networks with server clusters.
Complete with logo design services, content writing, and social media development, web design is a critical part of the one-stop services The Host Group offers small business owners and entrepreneurs the most innovative solutions for website design and marketing.
For more information, simply visit http://www.thehostgroup.com , or contact Doug Davis directly at (800) 537-9414