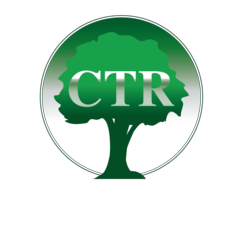 The company decided to update the websites after evaluating customer experience questionnaires and feedback.
Fort Wayne, IN (PRWEB) February 10, 2013
CTR is announcing important updates to four of its websites. The company has localized webpages for taxpayers across the country. They have updated local sites for taxpayers in California and Indiana, including the website for El Segundo tax attorneys. Californians in need of information about their income taxes can visit any of the new sites for information.
The company decided to update the websites after evaluating customer experience questionnaires and feedback. "We asked our customers about the design, beta tested and made sure that the improvements were increasing the overall user-experience. We're all very happy with the results," said a CTR spokesperson who works with Fort Wayne Tax Attorneys.
Included in the website updates are larger menus, streamlined access to information and clearer navigation panes. CTR hopes these changes will ensure that delinquent taxpayers get the help they need before the IRS begins collection actions. Taxpayers who owe IRS debt and do not know the consequences in time may have their assets seized or bank accounts levied by the IRS. Tax debt collection can become a serious financial situation very quickly if individuals fail to take actions quickly. Having access to important information quickly was the company's goal when it updated the websites.
"CTR has updated the websites for its El Segundo, Fremont, Fort Wayne and Fountain Valley tax attorneys." A CTR spokesperson said. "The goal was to provide local customers more information about their tax problems."
With announcements of the new websites, CTR's tax professionals will be collaborating with their current clients to make sure that the updates are providing the level of service and information expected. Should they find that a part of the new website is inadequate they will make further updates. The company's hope is that their clients will also be able to use the new websites to streamline their experience with CTR and find more information online before having to call the tax professionals on their case with questions.
"Having the information at your fingertips saves you time, we want our customers to feel comfortable getting tax help in any capacity," said a CTR spokesperson who works alongside Fremont tax attorneys in CTR's California offices.
CTR offers tax debt resolution and tax services for individuals and businesses across the United States. The company uses a three step program to create personalized strategies to help taxpayers settle their IRS debt. The company offers many services, including: state and federal tax debt resolution, IRS audit defense, tax preparation and bookkeeping.