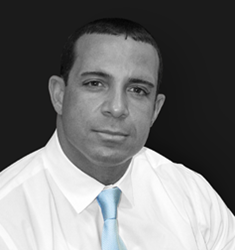 If we end up receiving a little less for our services than we normally would we would feel satisfied knowing that we helped to level the playing field for lower income families
(PRWEB) February 09, 2013
MacGregor & Collins, LLP (http://www.cmcdefense.com) is now providing all Orange County locals with up-front flat fee retainer agreement options. MacGregor & Collins attorneys have been providing aggressive legal representation for several decades and now aim to extend their services to the less fortunate.
Randy Collins, firm partner, has assisted countless DUI arrestees and has obtained case dismissals and positive case outcomes for the majority of those he has represented. Over the years he has learned that top-notch legal representation is rarely afforded to those with lower incomes.
"The Orange County community has helped us achieve a tremendous amount of success. We feel that providing flat fees to those who have been arrested or charged for DUIs is one way that we can show our gratitude. The legal skills and courtroom relationships that we have developed over the years has helped the majority of our DUI clients receive favorable case outcomes without ever having to go through a trial. Our flat fees allow many of our clients to know exactly how much they will have to pay under these circumstances.
"Going through the process of avoiding jail time for a DUI charge is stressful enough without worrying about costly attorney fees. Those who want to avoid sub-par legal representation without paying a small fortune now have the opportunity to do so," said Attorney Collins.
Considering that Orange County easily falls within California's top ten for counties with the most DUI offenses, it's no wonder that MacGregor & Collins, LLP has managed to thrive. According to California's Statewide Integrated Traffic Records System (SWITRS), 972 people died in 2010 alcohol-related traffic collisions within California, and 51 of them happened in Orange County.
"Our goal is to make sure that our retainer does not get in the way of providing superior client representation. If we end up receiving a little less for our services than we normally would we would feel satisfied knowing that we helped to level the playing field for lower income families, said Attorney Collins.
About MacGregor & Collins, LLP
MacGregor & Collins, LLP is a criminal defense law firm that assists those who have been arrested for DUI, DWI, burglary, domestic violence, as well as multiple other serious and minor offenses. If you or a loved one has been charged with driving while intoxicated, speaking with an experienced legal professional may be in your best interest.
To receive a free consultation, call (949) 250-6097. Speaking with an experienced criminal attorney at the outset of your case may help you avoid jail time.