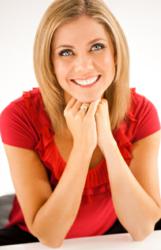 You have heard me say many times before that the old ways of SEO are pretty much redundant. You need to have a long-term strategy in place in order to be successful online. However, that doesn't mean that you can't have a couple of small wins on the way.
Sydney, Australia (PRWEB) February 10, 2013
Last year brought about some major changes in the way people understand and perform SEO. With important Google updates such as Panda and Penguin , people are still a bit foggy when it comes to understanding the ways in which search engine optimisation works in 2013.
Fiona Lewis, founder and CEO at Super Savvy Business has recently released a new Word of the Week video update. She offers some tips for those who are looking to improve their online businesses by building quality backlinks. In the video, Ms Lewis offers no less than four ways that bring about results - and are compliant with Google's rules.
Ms Lewis starts the video by mentioning that the old ways of SEO are redundant and that, "you need to have a long-term strategy in place in order to be successful online". She continues saying that "however, that doesn't mean that you can't have a couple of small wins on the way".
Going on, Ms Lewis proceeds to presenting the four techniques business owners can use in their approach to link building. Some of the solutions she proposes include building a solid comment marketing strategy, writing guest blog posts and providing testimonials.
For example, when talking about comment marketing, Ms Lewis stresses out the importance of providing valuable information in the comments and not just writing something that will not draw the readers' attention towards the owner of the comment. As Ms Lewis says in the video, "Make sure that you are adding comments that add value or insight or perhaps you might want to be a little bit cheeky and controversial (but not too much that will offend the blog owner). By doing this you are actually going to be leaving links back to your website. "
For those who are writing guest blog posts as a way to build links, the Super Savvy Business CEO mentions the importance of making sure that the article has an 'About the Author' section. Thus, those writing the guest articles can introduce a link to their website in that section - not only building backlinks to their websites but also driving traffic.
Another trick she suggests when commenting regards forum activities. "You can actually set up a signature link within your profile", says Ms Lewis, "so that every time you comment you are leaving a link back to your site. This can work in a couple of ways: it can actually give you a backlink, back to your site from an SEO point of view, but it can also send you traffic because if you are adding value in that community and you are providing good quality answers."
Close to the end of the Word of the Week video release, Ms Lewis also goes through the process of providing written and video testimonials. She is of the opinion that testimonials are highly underrated by all business owners, but if used correctly, they can be a goldmine for linkbuilding.
In conclusion, she advises all online entrepreneurs to make sure they have a solid link building strategy in place. To see the video release or get more information about the weekly Word of the Week, those interested are encouraged to visit the official Super Savvy Business website.