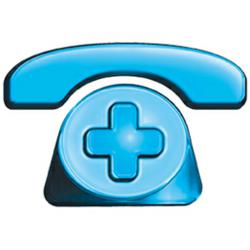 It only takes a split second for a child to run out into the road, combined with a driver who is exceeding the speed limit, for a catastrophe to occur
(PRWEB UK) 27 February 2013
Not so long ago, children played in the streets without fear of injury or accident. The local community expected youngsters to be playing out, and acted accordingly when driving on local roads. Nowadays many children play inside on computer games, and are transported much of the time by car – so how can we teach our children to assess the risks of playing outdoors, whilst remaining in a safe environment?
Becoming risk-aware was something that occurred more naturally in children a few decades ago. They played outside in their local neighbourhood, and thought nothing of running around the streets engrossed in a game. There were fewer cars on the roads at that time, and many parents these days are reluctant to allow their children the same freedoms they once enjoyed. So how can we overcome this 'catch-22' situation.
A project started by RoSPA (the Royal Society for the Prevention of Accidents) in 1999, called LASER (Learning About Safety by Experiencing Risk), helps to teach youngsters how to evaluate risks when they are at home as well as outdoors. The RoSPA website states that the project involves using,
"realistic settings such as a house, building site and zebra crossing to help children and other members of the community learn more about home, road and leisure safety. A variety of settings, resembling snippets of real life, help to stress the importance of assessing risks and dealing with potential hazards or difficult situations."
Top personal injury settlements firm, the Accident Advice Helpline, suggested that this project has the potential to reduce RTA claims that are often brought by parents of injured children,
"We welcome any initiative that helps to keep children safe. It only takes a split second for a child to run out into the road, combined with a driver who is exceeding the speed limit, for a catastrophe to occur. Sometimes it is only by experiencing risk that children can learn how to deal with it, and with the rise in the number of accident injury claims, it is imperative that they learn in a safe environment."
The Accident Advice Helpline deals with thousands of personal injury settlements every year, and their team of experts can be contacted on 0800 180 4123.