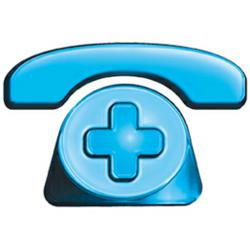 Dog attacks cause injuries and terrible trauma to our staff. Nobody should have to endure this and our staff are at an increased risk of such attacks simply because of the job they do
(PRWEB UK) 26 February 2013
Figures released by the Royal Mail state that around 3000 postal workers were attacked by dogs between April 2011 and April 2012, but the Communications Workers Union (CWU) suggests that the figure is nearer 5000. This problem obviously cannot be ignored, so what can be done to protect our postmen and women?
The Langley Report calls for new legislation to allow criminal action to be taken against the owners of dogs that are a danger, not just in public places, but also on their owner's property. The policy of taking legal action, and making a dog bite claim for compensation when their staff are attacked, may be adopted by the Royal Mail. Their chairman, Donald Brydon, said,
"Dog attacks cause injuries and terrible trauma to our staff. Nobody should have to endure this and our staff are at an increased risk of such attacks simply because of the job they do."
A spokesperson from leading compensation advisor, the Accident Advice Helpline, commented,
"The number of dog bite compensation claims that we deal with proves that this is a serious problem. It must be terrifying to be confronted by a dangerous dog, and postal workers are exposed to this situation every working day. The threat of a dog bite claim against the dog's owners may encourage them to better control their dog."
The two main recommendations in the report are:

the Royal Mail should suspend deliveries to properties where there has been a dog attack
they should take legal action against the owners as a matter of course
Scotland and Northern Ireland have already introduced new laws to deal with the problem of dangerous dogs, so it should just be a matter of time before England follows suit.
The Accident Advice Helpline offer some of the best personal injury lawyers in the country to deal with claims for compensation, and they can be reached on free helpline number 0800 180 4123.