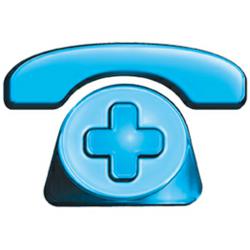 Consider delaying or cancelling the journey completely, particularly if cycling
(PRWEB UK) 24 February 2013
Leading accident injury claims experts, the Accident Advice Helpline, explains that the weather can have a huge impact on motorists, cyclists and pedestrians, and offers the benefit of their experience by suggesting ways to stay safe on the roads, in what has become a prolonged period of extreme weather.
The recent gale force winds are making people wonder if conditions are ever going to improve, and in highlighting the dangers of travelling in unpredictable weather, the firm hope to prevent more injuries.
A spokesperson for the company said,
"We have seen a significant increase in the number of accident injury claims in recent weeks, and hope that our advice will encourage people to stay safe on the roads."
Tips identified include:

Checking the local and national weather forecast to be aware of any imminent bad weather
Making sure that the car is well-stocked with items such as blankets, ice scrapers, de-icer, torch, a shovel, and a set of jump leads
Keeping a first-aid kit readily accessible in the car
Delaying or cancelling the journey completely, particularly if cycling
Wearing sturdy boots with a good tread, or a pair of clip-on anti-slip soles when walking in icy conditions
The personal injury claim advice company also warned that in cases of flooding, particularly if the water is fast-flowing, even 6" of water can cause an adult to lose their footing, and 2 feet of water could lift a car off the ground.
The Accident Advice Helpline offers advice and support to accident victims considering taking legal action as the result of a no fault accident, many of whom go on to make successful claims. They can be reached on free helpline number 0800 180 4123.