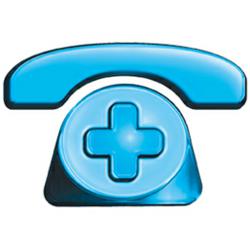 The proposed drink-driving limit in Scotland is comparable to that of Europe, and is a positive step towards reducing the number of alcohol-related deaths on the roads
(PRWEB UK) 23 February 2013
Plans have been put in place to cut the drink driving limit in Scotland in order to reduce the number of drink-related accidents on the roads, and to save lives. If legislation is put in place, it will be illegal for a motorist in Scotland to get behind the wheel after drinking half a pint of beer. So will this measure actually save lives on the roads?
Currently the limit is in line with the rest of the UK at 80mg per 100ml of blood, but the Scottish government are setting the wheels in motion to accrue devolved powers in early 2013 to reduce this limit to 50mg, as reported by the BBC in November 2012.
Although road safety campaigners would like a zero tolerance approach to drink driving, the plans have been welcomed as a positive step in the right direction. The Scottish Government has released figures showing that there are around 30 drink-related deaths each year on Scottish roads, and Scottish Justice Minister Kenny MacAskill pointed out that reducing the limit would save between 3 and 17 deaths every year.
A spokesperson from car accident claims specialists, the Accident Advice Helpline, commented,
"The proposed drink-driving limit in Scotland is comparable to that of Europe, and is a positive step towards reducing the number of alcohol-related deaths on the roads. A significant number of our car accident claims are as a result of drivers exceeding the alcohol limit, and it remains to be seen whether Westminster will follow Scotland's lead in this important issue."
At present, there are no plans to change the drink driving limit in England and Wales, but Road Safety Minister Stephen Hammond has vowed to improve the enforcement of existing laws.
The Accident Advice Helpline is widely regarded as one of the best RTA claims companies in the UK. They offer advice and support to people making personal injury claims, and offer online tools, including a useful compensation claims calculator. Their helpline can be reached free-of-charge on 0800 180 4123.