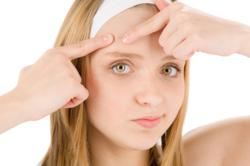 Probiotics are great for use in everything from baby food to pizza crust and toothpaste, making probiotics the best acne treatment product available.
Miami, FL (PRWEB) February 23, 2013
Those who have suffered from acne, and professionals alike often give their advice on how to combat and care for the skin, and what is the best acne treatment. Although many methods may help depending on the severity of your condition, advice from even the most reputable sources may not be the best treatment for your skin. An article from WebMD articulates several ways to care for skin with acne, but some treatments may not be right for everyone. Although many suggest using abrasive materials to remove dead skin and clogged pores, Probiotic Action suggests that the more gentle the product, and cleaning method, the less irritated the skin will become.
Fernando Perez, a spokesman for Probiotic Action, reminds us that abrasive materials should be kept away from acne prone skin, and disagrees with the articles mention of antibiotics for acne.
"Controlling acne starts with balancing the bacteria on the skin, not taking away from it. Good and bad bacteria need to exist in order to keep the skin balanced and healthy, using antibiotics and scrubs that create tears in the skin, do more harm than good," says Perez.
Perez suggests using a gentle cleaner that can remove dirt and oil without harsh chemicals, coupled with a treatment that doesn't interfere with the body's good bacteria could be the gentle solution to clear skin. If a sufferer has chronic dry skin, instead of harsh exfoliants, using an oil free moisturizer and staying hydrated could restore the skin, making it smooth. Perez adds that using the best acne treatment for your skin-type rather than using a generic cleaner for all types of skin, could be the single most important step to cure acne.
Probiotic Action is an advanced acne treatment that uses a topical probiotic containing the "good bacteria" that is naturally found on healthy human skin. By using probiotics, Probiotic Action is an effective treatment that restores the normal bacteria content on skin. Probiotic Action will successfully clear skin while protecting skin against bad bacteria, free radicals, and pollutants.