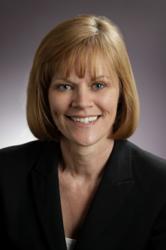 I'm honored to have been appointed to the position and looking forward to tackling the challenges we all face in defending civil actions and improving the civil justice system.
Denver, CO (PRWEB) February 11, 2013
The Colorado Defense Lawyers Association (CDLA) today announced that Janet R. Spies, Esq., Spies Powers & Robinson, P.C., has joined the Association's Board of Directors. Ms. Spies was elected to the Executive Committee and Board of Directors as Vice President of the organization effective immediately.
"These appointments reflect CDLA's continued commitment to find the best civil defense attorneys to lead and guide CDLA," commented Bo Donegan, CDLA Executive Director. "Her knowledge, professionalism and expertise will be invaluable to CDLA's future as we collectively defend the interests of business and individuals in civil litigation".
The appointment of Ms. Spies fills a seat vacated by Dawn Kubik, Esq., Jones, Waters, Geislinger & Seymour, LLC. CDLA thanks Ms. Kubik for her contribution to our organization, especially her outstanding conference held in Crested Butte Colorado in the summer of 2012.
About Colorado Defense Lawyers Association:
CDLA is a statewide organization that is 790+ members strong dedicated to the defense of civil actions and the promotion of fairness and integrity in the civil justice system.
The following are CDLA's goals:

Education: To teach and educate and to improve the skills of the civil defense law practitioner.
Justice: To strive for improvement in the civil justice system.
Balance: To be a counterpoint to the plaintiff's bar and seek balance in the justice system.
Economics: To assist members in dealing with the economic realities of the defense law practice.
Professionalism and Service: To urge members to practice ethically and responsibly, keeping in mind the lawyer's responsibilities that go beyond the interest of the client to the good of society as a whole.