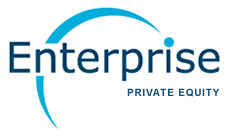 This new scheme really provides hope to a suffering economy.
London, UK (PRWEB UK) 10 February 2013
In the current economical climate entrepreneurs are struggling to gain the financial support they need from banks. New business ventures especially, are seen as high risk investments and banks are struggling to come up with the capital and courage to back these sorts of projects. This puts pressure on new companies to find investments in a world that favours a lower risk. But help is at hand with the Enterprise Investment Scheme.
This is a government funded scheme which provides tax breaks and incentives to investors to encourage them to invest in high risk new companies. This provides investors with potentially high yields and incentives in the form of tax breaks while new and high risk companies benefit from investment that they may not have been able to secure without the help of the Enterprise Investment scheme (EIS).
There are many benefits for both parties within the Enterprise Investment Scheme. One such benefit is income tax relief of up to 30% on the investment. Another benefit is that the investors won't have to pay any capital gains tax on any profits made after the sale of those shares and any previous capital gains can be deferred until another tax year. A third benefit is that investors are able to offset any losses they may encounter against their earnings which protects them if the business fails.
These benefits are there to entice investors into taking risks on high risk companies, but once they have there are rules they must follow in order to take advantage of them. One such rule is that investors must invest for a minimum of three years, and cannot hold more than a 30% share in the company. Investors must also be investing in a qualified EIS investment company. This means that if the company does not adhere to EIS investment rules then they are no longer qualified and therefore the investors are no longer able to take advantage of the benefits.
Despite the rules and restrictions attached to EIS investments, the scheme can be a source of much needed help for young and high-risk companies that may otherwise have gone without investment. EIS investments allow these struggling companies to remain in control of their business whilst securing the funding they need to grow. There are many companies who manage EIS investments including Enterprise Private Equity, who focus on corporate finance for unquoted companies. As a result of Enterprise Private Equity's scheme, new entrepreneurs have more options to realise the potential of their business, these new schemes really provide hope to a suffering economy.