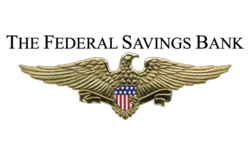 Chicago, IL (PRWEB) February 10, 2013
The Federal Savings Bank is optimistic on the housing market. The number of improving housing markets was recently expanded to include 20 more metropolitan areas.
The National Association of Home Builders (NAHB)/First American Improving Markets Index showed that the number of improving housing markets expanded for the sixth straight month.
There were 20 new metro areas added to the list while three were dropped. Among the areas added were Rome, Georgia; Fort Wayne, Indiana; Myrtle Beach, South Carolina; Albuquerque, New Mexico; and Racine, Wisconsin. This increase of improved housing markets reinforces first-time homebuyer confidence to invest. Remember mortgage standards are currently stringent, which means potential buyers are being prevented from securing loans to purchase homes, limiting the housing market from making more progress. Given that the housing market is improving under lender stringent conditions is impressive.
Consumer confidence increases
Doug Duncan, senior vice president and chief economist at Fannie Mae, reaffirms consumer confidence about investing in a home, "Concerns about job loss are waning as payrolls are growing." If potential buyers are earning more money their confidence increases that they can meet the financial obligations of a mortgage, thus increasing their likelihood of apply/getting qualified for a home loan.
While the improving housing market is gaining consumer confidence, it's also helping underwater homeowners to finally sell their homes. Sellers are also feeling more confident as, according to Freddie Mac, released a report showing that 41% of respondents surveyed believed their home price will continue to increase over the next 12 months. Just the thought of a continued increase in home prices may encourage first-time homebuyers to start bidding on homes before the residence of their choice is out of their price range.