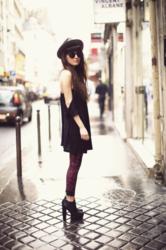 Faking it with a clip in fringe is an easy way to try out a new look without committing to it
London, UK (PRWEB UK) 11 February 2013
Kim K turned heads when she stepped out with stunning new bangs back in December and then later caused a stir when she revealed via her blog that she was just trying out the look and was in fact wearing a clip in fringe. She played about with wearing the fake fringe for a few weeks before having a gorgeous fringe cut in for real after deciding she was happy with the look.
Hairpieces allow a look to be tested before committing to the real deal, and lets face it chopping bangs in is a big commitment. Now retailers are reporting an increase in sales of hairpieces and fake fringes which they believe is a knock on effect of celebrities like Kim K making it 'cool to fake it'.
Leading UK based hairpiece retailer, Wonderland Wigs have reported a 'significant increase' in sales of clip in fringes, clip in ponytails and clip in plaits following the news that Kim Kardashian was wearing a fake fringe.
A spokesperson for Wonderland Wigs says "People are finally realising that celebrities actually fake it too and that it can look amazing. No one would of known Kim Kardashian was wearing a clip in fringe if she hadn't of told people and that is a great thing, which we have always tried to promote - you can fake it and look amazing. In the last 2 months our sales of clip in fringes and other similar clip in hairpieces have increased by nearly 200% which we think is as a result of Kim being open and honest and inspiring others to fake it with a clip in."
Wonderland Wigs is a leading retailer of celebrity and fashion led wigs, hairpieces, extensions and hair accessories. Based in the UK, with the aim of giving every girl the 'great hair she deserves', Wonderland offer something for everyone and are favored by a host of celebrities across the world. http://www.WonderlandWigs.com