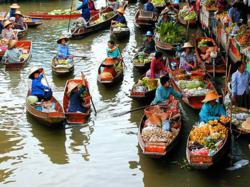 The culture of holiday making is changing. People want something authentic and something unique, an experience is what is valued at a premium now, not just a deckchair
San Fransisco, CA (PRWEB) February 10, 2013
Brand Outreach the brand management specialists recently announced their partnership with Exotissimo which will promote the travel operators unique adventure tours in Thailand.
Joe Bragg of Brand Outreach explained why they were happy to work with Exotissimo;
"Tourism has become a much more demanding industry as one generation has passed the torch to the next, who prefer authenticity of life experience to sun and sand. Exotissimo have responded to this demand in typically astute fashion, launching a wide range of new and exciting tours through the exotic climes of Thailand. Their tours are truly bespoke which we believe will increase their brand presence exponentially. "
The Exotissimo Thailand tours range from seven nights of cycling through the south of the country to three days of temples and village life, with the more traditional desert island experience in the idyllic and hidden region of Hmong. They even offer authentic country living experiences, picking rice in the paddies with the locals.
"The culture of holiday making is changing. People want something authentic and something unique, an experience is what is valued at a premium now, not just a deckchair" a spokesperson explained.
The holiday packages make use of the company's extraordinary links to local partners, who create possibilities other tour operators can only dream of according to Brand Outreach;
"It took a lot of time, effort, energy and no small amount of diplomacy to establish the links Exotissimo have across some of the most beautiful places in the world, and their customers benefit from having a friend in the region who knows all the best kept secrets of the locals, helping them avoid crowded tourist hot-spots and steal away to a more genuine place of real significance. These unique relationships are also a key part of the branding and experience message."
The tours to Thailand follow the structure of Exotissimo's other unique experiences across East Asia, from Cambodia and Laos to Japan. The traditional luxury option is there for those who want it, and customers can even mix and match their time in the country to do enjoy the best of both worlds.
About Exotissimo: Today Exotissimo has 20 offices and over 600 full time staff working from our destination based offices in Vietnam, Thailand, Cambodia, Laos, Myanmar, Indonesia, Thailand, Japan and China. Although now a large global business, Exotissimo remains firmly committed to its roots in each destination. Each Exo country is managed by the original local partners as well as an experienced General Manager who is responsible for the operations and reservations in their country. There are also dedicated teams in place within each destination for adventure, MICE and luxury, supported by multilingual reservations teams. For more information, please visit: http://www.exotissimo.com
About Brand Outreach: Brand Outreach is a brand management business that boasts clients across the globe. Brand Outreach specializes in promoting and defending online reputations. They use traditional media channels as well as Social Media to grow brands and interact with customers target markets.