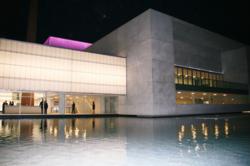 "Portugal has been given a massive vote of confidence as the country's first international luxury lifestyle event, which expects to draw hundreds of high rollers from across the globe to the Algarve's Arade Pavili" - The Portugal News
Algarve, Portugal (PRWEB) February 20, 2013
Come play with the rich and famous at the Carnival of Luxury in the beautiful Algarve, Portugal.
Held at the spaciously modern & sophisticated Centro de Congressos do Arade, the Carnival of Luxury will be attracting visitors and exhibitors alike from far and wide to its sprawling 10,000 m2 fair. With a focus on exclusive luxury brands (such as Mercedes Benz), honing in particularly on those of Portuguese origin, the Carnival of Luxury promises to show off what Portugal really has to offer to an international audience.
Welcoming big spenders from around the globe who are looking to shop for high-end goods in the relative peace and discretion that the Algarve offers; no sector of the luxury lifestyle is left untouched, with cars, yachts, jewelry, haute couture, cigars, wines, and even high end real estate and personal concierge services all available under one roof.
The Carnival of Luxury is being held this year from the 25 - 29 of April, with the first night being an exclusive VIP-only event. The following three days are open to the general public, so those curious to see how the other half lives might just pick up some eye candy. The last day of the event is the so-called Business Monday: a chance for business owners and entrepreneurs to get together and discuss opportunities.
There have always been a number of reasons to visit The Algarve, known for its premier golf courses, high end real estate, world renowned wines, delicious cuisine, history and most impressively as a celebrity get away often nick named "Europe's best kept secret". Now however Vida De Luxe is giving you another reason to visit the Algarve this April: "Carnival of Luxury" and all that comes with it 10,000 square meters of luxury.
Packed with spectacular events ranging from live music to burlesque acts, fashion shows, capoeira, and exclusive VIP guests all throughout, this is one event you definitely don't want to miss.
The Carnival of Luxury is being brought to the Algarve by Vida de Luxe, a subsidiary of the Hong Kong based The AI Ark luxury concierge and lifestyle management company and is being sponsored by the Algarve Tourism Board, the Câmara Municipal de Lagoa and VIP First Class (a global network of exclusive concierges, service professionals and establishments).
For exhibitor and sponsorship opportunities, as well as ticket information & pricing, visit http://www.carnivalofluxury.com or e-mail directly to info(at)vidadeluxe(dot)com