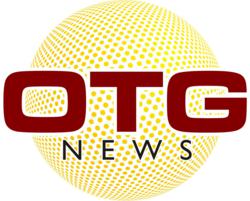 External phenomena, no matter how powerful or spectacular, have decided spiritual limitations," says Heid. "They never change human hearts.
(PRWEB) February 10, 2013
In the new article, When Fires Fail, author Bill Heid issues bold statements confronting popular methods of true persuasion and humanity's inherent goodness.
When Fires Fail presents a series of challenges for anyone wishing to change the minds and hearts of people all over the world, not just Americans. Heid argues that while grand gestures and dramatic, sometimes even cataclysmic, events capture attention for a little while, they do not create lasting changes in people's lives.
"External phenomena, no matter how powerful or spectacular, have decided spiritual limitations," says Heid. "They never change human hearts."
Heid states that such things apply in spiritual life, as well as secular. He describes how though God showed the prophet Elijah a series of extreme weather, He is only present in the still, small whisper. Likewise, the extreme weather patterns of 2012 such as floods, droughts, and unseasonable weather, to the crazy weather start to 2013 with Winter Storm Nemo (http://www.weather.com/news/weather-winter/why-we-named-nemo-20130206) barreling down on the east coast, these unseasonable weather conditions can all display the power of God, but God's love and presence exist rather in the gifts of money and aid given to victims of such disasters. Such spectacular events, Heid argues, can capture attention but nothing truly alters as a result of the events themselves because they create changes based on awe, not a true change of heart.
"Only the word of God can [penetrate the heart and soul], and only at the divine Spirit's discretion," he states.
Heid also refutes the theories of Pelagianism which state that humans are capable of choosing good and making benevolent decisions if given the proper instruction and persuasion. He argues, "Pelagianism to the contrary, man is in fact, dead in trespasses and sin (Eph. 2:1), and nothing merely external can raise him to resurrection life. Effectual evangelism and apologetics, true revival, spiritual growth, and real sanctification all depend upon the invisible and often subtle work of the Spirit of God through the gospel of Jesus Christ."
He further states that trying to ignore the still, small whisper and rely solely on spectacle and rhetoric denies the Holy Spirit and the gospel of Jesus. Only by allowing the Spirit to do its work can real change transform a human being.
Thought provoking and challenging, When Fires Fail clearly states his belief that true change lies in the still, small whisper, not flames and winds.
Bill Heid is the radio co-host of Off The Grid News, an independent organization devoted to providing practical information about living today and in light of the challenges of the future. He and his news team look for the truth beneath the facts of the top news stories and how they will affect your life.