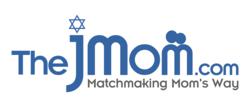 "The moms were selected for their ability to manage motherhood and celebrity alongside some very high profile entertainment projects."
Chicago, IL (PRWEB) February 18, 2013
TheJMom.com, the Jewish dating site where moms do the matchmaking, released today its list of 10 Hot Jewish Moms to Watch in 2013. Barbra Streisand, who starred in the "The Guilt Trip" and will perform at the Oscars later this month, is the matriarch of the list. Also included is Natalie Portman, the 31-year old Oscar-winner and new mom, who will appear in a number of upcoming films, including "Knight of Cups," the sequel "Thor: The Dark World" and the western "Jane Got a Gun."
"We created this list to highlight some of the interesting work celebrity Jewish mothers have planned for the coming year," said Kevin Leland, CEO of TheJMom.com. "The moms were selected for their ability to manage motherhood and celebrity alongside some very high profile entertainment projects."
The list of Jewish moms spans the more religious, like the self-described "aspiring Modern Orthodox" Mayim Bialik from CBS's "The Big Bang Theory," to the more secular like Jennifer Connelly, Sarah Michelle Gellar and Alicia Silverstone. Rounding out the list are openly gay actress-comedian Judy Gold and soon-to-be mother Evan Rachel Wood, who will star opposite fellow Jew Shia Labeouf in the crime-themed romance "The Necessary Death of Charlie Countryman."
The complete list of 10 Hot Jewish Moms to Watch in 2013 are:

Barbra Streisand
Natalie Portman
Mayim Bialik
Judy Gold
Jennifer Connelly
Sarah Michelle Gellar
Evan Rachel Wood
Gwyneth Paltrow
Alyson Hannigan
Alicia Silverstone
To read more about these celebrity Jewish moms and their upcoming projects, go to thejmom.com/blog.
How it Works
Just visit thejmom.com, tell us about you and your child and upload a few photos. You can browse potential partners in your child's city and email their parents for more information about their children and family. If both children agree, contact information is exchanged between the two children and it's up to them to meet.
For more information, visit thejmom.com.
About TheJMom
TheJMom.com is the Internet's premier online matchmaking destination that lets Jewish mothers across the country and in Israel help their children find Jewish partners. The private company is headquartered in Chicago, Illinois. For more information, visit thejmom.com.