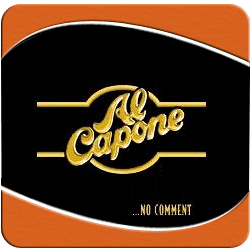 "These have always been a popular product on the site,"
Miami, FL (PRWEB) February 21, 2013
Brazilian flavor as well as Bahia wrappers. For those looking for a short, sweet cigar that is affordable, these will provide it every time. The series include such flavors as rum, cognac, sweets, and menthol. There is also gold, which provides a rich tobacco flavor with a mild body.
"These have always been a popular product on the site," says General Manager of TrueTobacco.com, Nick Gordon. "We're pleased to offer a blow out sale because we know customers will jump on the chance to pick these up for a steal." The company already offers low prices on their cigars year-round, though this sale makes them even lower.
The company offers humidors as well. This will allow people to buy up the Al Capone Cigarillos in bulk if they desire and store them over time without having the filler or leaves dry out. "This is usually the only downside to blow out sales - they buy more than what they can smoke in a reasonable amount of time," Gordon comments. With humidors that hold one hundred cigars and more, this doesn't have to be an issue.
The boxes of Al Capone Cigarillos come in packs of 100. These can be more affordable than some cartons of cigarettes and have a better overall flavor to them. Due to the short smoke that these little stogies offer, many people find that 100 is just the right number to order at a time.
The TrueTobacco.com website offers a lot of brands, lines and flavors. The company has a high level of customer support and aims to ensure every customer is satisfied with their order. They maintain this by timeliness as well as teamwork. They are also always striving to make improvements to better the experience of their customers. The company is based out of Clearwater, Florida and has been in the business of distributing cigars and accessories. As a result, consumers around the country know where to go for quality and variety.
One of the reasons that Al Capone Cigarillos are so popular is because of the affordable price sticker that goes along with the box of 100 cigars. With the blow out sale on the company's website, the cigar becomes more affordable. This will allow people to try a new flavor of the cigarillo if they desire as well.
A benefit to buying online is that a customer can find the variety they desire, get the quality guarantee that's important and save money. The cigars will be shipped right to the customer's door, so there is no need to go shopping all around town. Buying cigars shouldn't be a time consuming project, which is why more people are buying online.
TrueTobacco.com offers a secure connection for buying online. The Al Capone Cigarillos can be found at http://www.truetobacco.com/product-category/cigars/cheap/buy-cigarillos-online/al-capone-cigarillos-02/ and for a limited time, they are more affordable than ever. "These will go fast," warns Gordon.