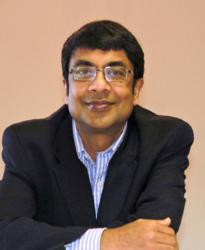 Nothing should be applied to your skin that you can not take internally.
Raleigh, NC (PRWEB) February 11, 2013
The workshop will address a holistic approach to beauty that is inspired by the Ayurvedic tradition of India. The attendees will learn how this approach is different from the conventional approach to beauty health and wellness. Mr. Shah will explain why and how this works and what technique and ingredients to stay away from. Unlike the recent trends in medicine, Ayurveda treats the cause and not just mask the symptoms. It reminds us that beauty, health and wellness is a balanced and dynamic integration between our environment, body, mind, and spirit.
Ayurveda literally means "the science of life". Ayurvedic tradition of natural healing is over 5,000-year-old system originating from the Vedic culture of India. Although suppressed during years of foreign occupation, Ayurveda has been enjoying a major resurgence in both its native land and throughout the world.
A scientist and social entrepreneur, Sudhir Shah is the guiding force behind OM. Growing up in India, Mr. Shah experienced first hand, the healing power of nature and effectiveness of Ayurvedic remedies. While in school, he studied natural sciences and deepened his understanding of Ayurveda. In his later years in the USA, He earned a masters degree in molecular biology and an MBA from Yale University.
OM is a brand of truly natural, holistic beauty and wellness products, that are pure, therapeutic and made from plants not petrochemicals. For more information visit http://www.omayurvedic.com.