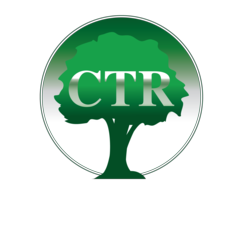 The program is being implemented to connect those who have problems with the IRS to problem solvers ready to help them get relief.
Los Angeles, CA (PRWEB) February 13, 2013
CTR is excited to announce its new two-step tax resolution program that will help thousands of delinquent individuals resolve their tax debt problems with the IRS. The two step program was recently created to simplify the tax settlement process.
CTR's new program connects taxpayers with CPAs and tax attorneys for IRS help. The new two-step resolution program will provide the guidance necessary to achieve a tax resolution to individuals who would otherwise struggle. The program was implemented to create a dialogue between the professionals and their customers.
"The program is being implemented to connect those who have problems with the IRS to problem solvers ready to help them get relief," said a CTR spokesperson. "The two step program is an easy connection."
The company employs CPAs, tax preparers and income tax attorneys, all of whom have been working on IRS debt cases for years. The company has announced the new two step program as a way of making the tax settlement process more understandable to those with issues. The first step of the program is a full investigation into an individual's finances. This financial investigation will ensure that what the IRS believes is the financial status of the taxpayer is actually what is happening.
"The first step of our program ensures that the IRS file has the correct financial information on an individual," said a CTR spokesperson. "If not, the negotiators will take over in the second step and ensure that our customers enter the appropriate tax settlement plan."
Step two of the company's new tax resolution program will be the negotiation of the appropriate tax resolution. CTR's tax negotiators will use the findings from the financial investigation to submit a request for a tax resolution that the customer is qualified for and then negotiate with the IRS until a settlement is reached. Step two ensures that both the IRS and the individual are satisfied with the result of the tax resolution. The IRS will do their own investigation to ensure that a taxpayer is paying the maximum amount they can without putting the person into financial hardship. CTR's negotiators use the second step of the tax resolution program to show the IRS the details of their financial investigation and negotiate for an appropriate resolution agreement.
CTR offers tax debt resolution and tax services for individuals and businesses across the United States. The company uses a three step program to create personalized strategies to help taxpayers settle their IRS debt. The company offers many services, including: state and federal tax debt resolution, IRS audit defense, tax preparation and bookkeeping.