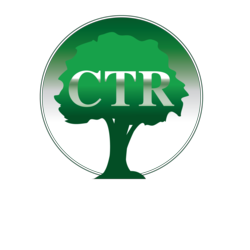 To our specialists, the most important factors in debt resolution are time and commitment.
Dallas, TX (PRWEB) February 14, 2013
CTR's professional tax firm is offering a new program to taxpayers that are facing collection efforts. IRS debt from unpaid back taxes or increased penalties and interest grows when ignored. The program will help those struggling with problems with IRS debt. Once involved in the program, these individuals may be able to have collections ceased by paying their balance in full. Tax experts trained under this new program can provide advice on which repayment options would best fit an individual's financial situation.
"To our specialists, the most important factors in debt resolution are time and commitment," claimed a CTR spokesperson. "If a taxpayer shows that they are willing to actively repay their debt and they start shortly after the debt has begun, our IRS problem solvers are much more likely to help them settle their debt without any serious consequences. This new program will give our clients better insight into how to avoid tax debt altogether."
CTR's experts have been trained, as part of this new initiative, to analyze a taxpayer's finances and recommend a debt resolution program in which the individual will be successful. Based on income, debt and expenses, options that involve monthly installments might be the most appropriate payment schedule for a debtor. People that have entered into an Installment Agreement and committed to paying off their full balance in the terms required have found their way out of debt without any tax lien or levy actions.
CTR's tax attorneys and IRS specialists working with a taxpayer that has missed their payments and is facing collection are now better able to explain in clear terms the outcomes of continuously missed payments. They have researched the latest data on tax liens, which are holds placed on delinquent taxpayer's accounts and assets for the purpose of holding funds for repayment. They can now inform clients that a tax lien damages a taxpayer's credit score, and even if the debt is cleared, remains a part of their credit report for 7 years. If a settlement has still not been reached after a lien period, the firm's tax experts warn that the IRS will levy against the held accounts and assets.
"Taxpayers that hire an income tax attorney can get back on track even in the face of mounting debt and several notices from the IRS," said a CTR spokesperson. "If no action is taken, a solution will be harder to find, but with a proper repayment plan levy actions can be ceased and whatever assets have not been seized can be reclaimed. We have given our experts new skills to pass on to clients to stop debt collection and to teach them to stay compliant with the IRS."
CTR offers tax debt resolution and tax services for individuals and businesses across the United States. The company uses a three step program to create personalized strategies to help taxpayers settle their IRS debt. The company offers many services, including: state and federal tax debt resolution, IRS audit defense, tax preparation and bookkeeping.