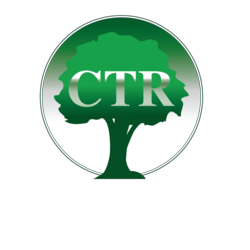 An IRS lien can lower an individual's credit rating for up to seven years and make it difficult to get loans and credit cards.
New York, NY (PRWEB) February 15, 2013
CTR is happy to announce its new offer to delinquent taxpayers seeking advice about their income tax problems. The company has dedicated its efforts to providing the best in customer service for many years, and is increasing its efforts this week by including a new consultation program that will be free to potential clients who have questions.
"Without the help of a tax lawyer, IRS problems can be overwhelming to the average individual. That's why we have started this new effort to answer as many questions as possible." A CTR spokesperson said about the new program.
CTR has also started offering free consultations to taxpayers with other IRS problems as well. The company will be helping to understand and provide reasonable advise to taxpayers who have accrued large IRS penalties and interest, IRS audits or who have years of un-filed IRS tax returns. Taxpayers experiencing these problems will be able to contact a taxation attorney on the phone and have their questions answered. The company wants as many taxpayers as possible to get tax relief.
"CTR has a long track record of providing the very best in customer service for our clients. Free-consultations are another opportunity to display that," said a CTR spokesperson.
CTR is starting its free tax resolution consultation program as part of a greater initiative to help more taxpayers get help with the IRS. CTR wants taxpayers to know the dangers of ignoring their income tax debt.
An IRS lien can lower an individual's credit rating for up to seven years and make it difficult to get loans and credit cards. Back tax help can save individuals thousands of dollars and halt the IRS from seizing assets and property. If the IRS begins to levy a taxpayer, it is very difficult to have a levy stopped without professional tax help. CTR wants more individual's to know their options before ending up with more IRS trouble. The company's free consultations will provide taxpayers with answers, steps to take to get tax relief and additional problems they may encounter if nothing is done to fix their tax problems.
CTR offers tax debt resolution and tax services for individuals and businesses across the United States. The company uses a three step program to create personalized strategies to help taxpayers settle their IRS debt. The company offers many services, including: state and federal tax debt resolution, IRS audit defense, tax preparation and bookkeeping.