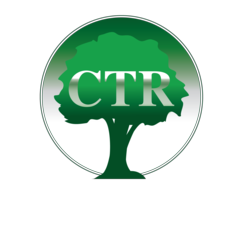 We've always had it in mind to stay current and keep our company up to date on the newest practices
Philadelphia, PA (PRWEB) February 16, 2013
CTR's professional tax firm is eager to announce that it will launch four new websites aimed at finding solutions for taxpayers that need help with tax problems. The sites will be excellent resources for those who are unsure of how to proceed with settling any tax issues. To ensure that the sites are improvements over previous versions, tax professionals and taxpayers alike were part of the group providing input on factors such as design, information and operability.
CTR's goal has always been to offer the best service to clients as possible. These updated websites will increase the firm's ability to do that by giving taxpayers access to forms, frequently asked question pages and contact information for specialists. It will be much easier for an individual to get tax problem help, regardless of what kind of issues they're having. In the case of tax preparation questions, a taxpayer can simply call the right numbers to reach a professional and retain their services.
"We've always had it in mind to stay current and keep our company up to date on the newest practices," said a CTR spokesperson. "Nowhere is that more true than with technology and our websites. These sources of information are only worthwhile if they are providing relevant information to both our present and future clients. If our sites don't serve them well, it could be assumed we won't either."
CTR's Philadelphia tax attorney hopes to see increased business in Pennsylvania due to the ease of use these new sites will offer. Not everyone that seeks assistance with their taxes is technologically savvy. To have to dig through several pages on a site to find their desired information will not serve average users very well. A simplified menu and more efficient phrasing were used to keep the pages and links more navigable. Once a taxpayer finds the information they need, they can contact a tax professional if they need to better understand a concept.
CTR has tasked their Hawthorne tax attorney to report on the success of the website launches as they roll out in California. One aim the company would like to achieve through these sites is increased traffic for tax preparation and debt relief. As these are two important services offered, it is important for it to be easy for potential clients to find the right contacts and to be confident that the firm will provide them with the help needed to resolve their issues.
"If a taxpayer has tax needs, we want them to be able to start at our new websites," stated a CTR representative involved with the launch. "Taxpayers in Nevada told our Henderson tax attorney that efficiency during each meeting was important to them. The information available will supply enough support prior to the taxpayer's first meeting with a tax expert that they can get more accomplished during their time with us."
CTR offers tax debt resolution and tax services for individuals and businesses across the United States. The company uses a three step program to create personalized strategies to help taxpayers settle their IRS debt. The company offers many services, including: state and federal tax debt resolution, IRS audit defense, tax preparation and bookkeeping.