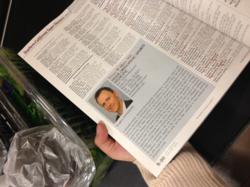 It is truly an honor to be recognized by my colleagues
Beverly Hills, CA (PRWEB) February 13, 2013
Steven W. Meier, MD, a Beverly Hills orthopedic surgeon, has been declared one of Southern California's SuperDoctors® for the sixth consecutive year. He is featured in Los Angeles magazine's January 2013 issue. The Super Doctors® designation represents an honor made all the more meaningful as it signifies the reputation among and opinions of other highly qualified surgeons, doctors, and medical professionals.
To be included in SuperDoctors® is an honor reserved for few, and this year Dr. Meier is again recognized as a leader within his field and commended for his work in the medical and surgical community.
"It is truly an honor to be recognized by my colleagues," Dr. Meier said. "To hear that I am doing a great job by a group of my fellow doctors and surgeons is one of the greatest compliments I can receive in the medical community."
The SuperDoctors® selection process involves a rigorous multi-step process designed to identify physicians who have attained a high degree of peer recognition and professional achievement. Each year, Key Professional Media sends out thousands of ballots to doctors asking them a simple question: "If you needed medical care in one of the following specialties, which doctor would you choose?"
For the 6th consecutive year, Dr. Meier has been selected for this honor. He is featured in the January 2013 edition of Los Angeles magazine and is highlighted on the SuperDoctors® website for his dedication and commitment to his field in orthopedic surgery.
As a fellowship-trained, internationally-recognized, board-certified orthopedic surgeon with extensive expertise in orthopedics and sports medicine, Dr. Steven Meier specializes in the most progressive approaches to returning active individuals to high levels of physical performance. Dr. Meier is also known for his combination of progressive physical therapy rehabilitation modalities and state-of-the-art surgical techniques – including arthroscopic repair and reconstruction of damaged structures from shoulder and knee injuries.
Steven Meier, M.D. is a board-certified orthopedic surgeon specializing in sports medicine, and has a practice located in Beverly Hills, California. He graduated with honors from Loyola Medical School in Chicago, received his residency training at Northwestern University, and completed his fellowship in sports medicine and arthroscopic surgery at the University of California San Diego. Dr. Meier's private practice specializes primarily in injuries of the shoulder and knee. He performs outpatient surgical procedures at La Peer Health Systems.
To learn more about Dr. Meier and his practice, visit http://mosm.com/.