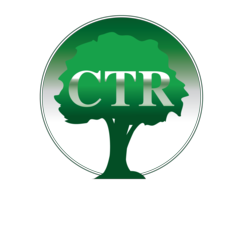 Nothing stops debt collection efforts faster than full payment of debt.
Las Vegas, NV (PRWEB) February 17, 2013
CTR's tax professionals are advising taxpayers on the best ways to stop wage garnishment while facing collection efforts from the IRS or state tax agencies. If an individual that is on a state tax payment plan fails to make the required payments, their balance may go into collection. When a tax debt is owed and goes ignored, a notice of tax lien will be issued and followed by levy actions.
One of the toughest problems facing CTR's clients is debt collection preventions. Because of this, the firm is warning their clients that if payments can be made to prevent a tax lien being placed, it should be done as quickly as possible. The lien will put a hold on a taxpayer's assets and accounts, causing a freeze of funds and a negative impact on their credit score. Even if the full balance is paid, the lien remains a part of the credit report for 7 years. As soon as a notice of federal tax lien has been received, the individual that is in debt has a limited time to find resolution with one of the firm's tax experts before a levy is placed against their accounts and assets.
"Nothing stops debt collection efforts faster than full payment of debt," said a CTR spokesperson. "If payment requirements are ignored for long enough, the collection can seriously impact a taxpayer's life by causing them to lose property such as houses, cars and boats in addition to bank accounts. The best plan for debt resolution is the one in which you can commit and see through to the end of the term. We want to help you find that plan."
CTR has trained tax specialists on the best methods for handling wage garnishment. These professionals suggest that those with a federal tax problem that has been elevated to include wage garnishment increase efforts to settle their debt as quickly as possible. Wage garnishment forces an employer to withhold a large percentage of the debtor's pay until the debt is satisfied. If the tax debt is related to a business, the garnishment can have a significant impact on the health of the company. Wage garnishment for businesses can result in the IRS forcing anyone who owes the business to send unpaid balances directly to the government for debt repayment.
CTR's tax experts have begun telling their business clients that are facing wage garnishment to see a garnishment lawyer as soon as possible. If the collection efforts move forward to the point of seizure of property, the government can take inventory, supplies and the land to collect on the balance owed. These actions can affect the bottom line of a company, causing profit drops, layoffs and eventual bankruptcy if the debt is severe enough. The IRS has many debt resolution programs that can help this fate be avoided if action is taken quickly and the right plan is selected. Tax professionals working with the firm want to help a taxpayer with debt of any size to overcome it and find their way back to compliance.
CTR offers tax debt resolution and tax services for individuals and businesses across the United States. The company uses a three step program to create personalized strategies to help taxpayers settle their IRS debt. The company offers many services, including: state and federal tax debt resolution, IRS audit defense, tax preparation and bookkeeping.