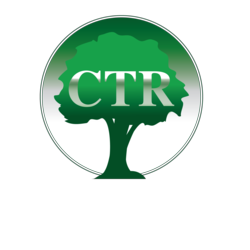 Taxpayers who fail to file their income taxes or fail to pay will face IRS penalties and interest.
Los Angeles, CA (PRWEB) February 19, 2013
CTR's Los Angeles tax lawyers are very excited to announce their new tax preparation services to help taxpayers get their income taxes filed correctly in the coming year. The company has a well-known reputation providing individuals in Los Angeles and Orange County with tax services like audit defense and IRS debt relief negotiation. They have announced the start of their tax preparation department to help taxpayers avoid having complications with the IRS.
Taxpayers who fail to file their income taxes or fail to pay will face IRS penalties and interest. The penalty for failing to file and income tax return is 5% every month. This can cause instantaneous problems for individuals who have not budgeted to have tax problems. As time passes and the tax liability is not paid, the IRS will place a tax lien on the individual's accounts, "securing" their interests. This will ruin the individual's credit rating and make it very difficult to secure a bank loan or second mortgage. Finally, if taxpayers fail to act and get help from an Orange County tax attorney, the IRS will seize their bank accounts, paychecks or homes until the taxes are paid.
CTR has started its tax preparation services to ensure that individuals who owe the IRS taxes are sure to prepare and file them correctly. The company has trained tax preparers, expert CPAs and Orange County tax lawyers that prepare and review every customer's file before being sent to the IRS. The company also works with their clients to ensure that their needs are being met and all possible refunds and credits are taken. Should a discrepancy be found with a client's taxes, the company will also discuss and negotiate the issue with the IRS on their client's behalf.
"We are excited to start this program," a CTR spokesperson said. "As an Orange County tax lawyer, I'm especially excited to help my clients avoid having further issues with the IRS after their tax debt is resolved."
CTR is also reminding taxpayers who have entered into IRS tax settlements that they must remain compliant in order for the tax resolution to remain in place. Individuals who forget to pay on time will end up owing the full tax liability and facing IRS collection efforts once again.
CTR offers tax debt resolution and tax services for individuals and businesses across the United States. The company uses a three step program to create personalized strategies to help taxpayers settle their IRS debt. The company offers many services, including: state and federal tax debt resolution, IRS audit defense, tax preparation and bookkeeping.