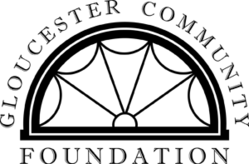 Gloucester, Va. (PRWEB) February 11, 2013
The Gloucester Community Foundation is pleased to announce its 2013 endowment grant cycle, which is now open, with applications due April 30, 2013.
Proposals should be submitted in electronic format via email to GCFGrants(at)gmail(dot)com.
Agencies receiving awards will be notified by August 30.
The Gloucester Community Foundation's Board of Advisors hopes to award roughly $20,000 this year.
The Gloucester Community Foundation is a public charity established in 2000 to preserve and enhance the quality of life in Gloucester through philanthropy. The Foundation aims to facilitate and serve the philanthropic interests of its donors and meet the on-going needs of non-profit agencies serving the Gloucester Community.
The Foundation established the Community Endowment Fund which is supported by local citizens and businesses. It also manages a wide range of private funds established by individuals, families, corporations, and other foundations.
For more information about the Gloucester Community Foundation, and the specific application requirements, visit http://www.gloucestercf.org.
Eligibility requirements include, among other items, that the funds be used by a non-profit organization to support new or specific ongoing projects or programs in the areas of social, educational, medical, environmental, cultural and scientific welfare in Gloucester County. Grants will not be awarded to support physical plant or day-to-day operating needs of an organization.
Organizations applying to the Foundation for a 2013 community grant will be required to establish a portrait on GiveGloucester in order to be eligible for support. Churches, fire departments, rescue squads, and government agencies are exempt from this requirement. This process will include uploading the standard documentation submitted to the Foudnation in the past (IRS ruling letter, Form 990 and board list), as well as sharing general information about your nonprofit.
To begin work on your GiveGloucester portrait, contact Phillip Giaramita at 804-330-7400 or pgiaramita(at)tcfrichmond(dot)org to receive step-by-step instructions. Once your GiveGloucester portrait is complete, the information will be available to other potential funders.
Questions about the process, application, or profile?
Please contact Gloucester Community Foundation Grants Chairman Warren Deal at warren(dot)deal(at)dom(dot)com.