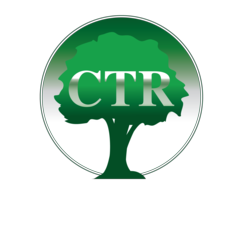 Previous versions of the website were tested with customers to decide what updates the CTR team should provide.
Austin, TX (PRWEB) February 13, 2013
CTR is announcing its new website update that will provide more assistance to customers who are in need of tax relief information. The website has been updated by CTR CPA's, tax preparers and tax lawyers with IRS negotiation experience to provide a more unique and enriching experience.
Previous versions of the website were tested with customers to decide what updates the CTR team should provide. The overwhelming response from clients was that their tax debt questions still required a conversation with their case managers. The taxation attorney team compiled information they thought would provide a good basis for IRS debt information and edited the existing website pages.
"We know that clients who have an income tax problem are constantly looking for more information about what they can do to remedy the situation," said a CTR spokesperson. "These new website updates will provide more details to our customers and prospective clients."
Included in the updates are more details about the IRS audit process. The IRS has several types of audits and many regulations that dictate a proper audit defense. CTR's tax team helps their clients defend against IRS audits and has put more information about their services and the process online.
Another addition to the website is more information on CTR's back tax help and tax preparation services. Many tax companies have different ways of dealing with IRS debt and CTR's team wanted their website to reflect their business approach. Clients with questions about the program will now find several pages dedicated to CTR's tax resolution program.
The company also included an updated contact page and additional features that will improve page loading speed and the site's mobile features. After doing research on the behaviors of their customers, CTR discovered that many of their clients do not access the website from a desktop. Because of this, the company homepage is now completely responsive and will be easily read on any mobile or tablet device. Use of menus will also be much easier for mobile users.
"Our website is the portal to our business and our philosophies. We hope that the new improvements will guide and provide our customers with a positive experience," a CTR spokesperson said.
CTR offers tax debt resolution and tax services for individuals and businesses across the United States. The company uses a three step program to create personalized strategies to help taxpayers settle their IRS debt. The company offers many services, including: state and federal tax debt resolution, IRS audit defense, tax preparation and bookkeeping.