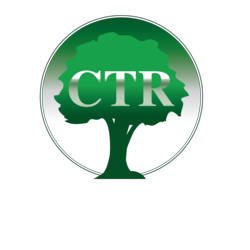 The program will utilize the experience of CTR's professionals who have years of experience helping individuals with levy and lien problems.
Philadelphia, PA (PRWEB) February 14, 2013
CTR recently announced a new IRS Garnishment Avoidance Program which will provide help with tax problems to thousands of delinquent taxpayers. The program comes after much consideration by the CTR team to determine better ways to help delinquent taxpayers with IRS collections. The result was the garnishment avoidance program, which has been implemented to help as many taxpayers as possible avoid or have IRS levy actions stopped.
The program will utilize the experience of CTR's professionals who have years of experience helping individuals with levy and lien problems. The IRS places a lien on individuals after they repeatedly fail to become compliant with their tax debts. A tax lien secures the IRS's interests in an individual's bank accounts and assets and ensures that other creditors will not be able to collect until the federal government collects. Following a tax lien, if individuals with tax problems do not help themselves, the IRS will begin collection actions, or levying assets and accounts.
"CTR's Philadelphia tax attorneys always begin any consultation or customer correspondence by suggesting a tax debt be paid in full," said a CTR spokesperson. "Should that not be a possibility, our team will then begin our pre-screening investigation for our garnishment avoidance program."
CTR's new IRS garnishment avoidance program helps taxpayers avoid levy actions like garnishment and encourages compliance. The company hopes the new program will help more delinquent taxpayers resolve their IRS debts quicker.
"Failing to take action and having your paychecks garnished by the IRS is one of the hardest situations to stop. Even an experienced garnishment lawyer may not be able to help when garnishment has begun. Our new program's main aim is to help taxpayers avoid IRS garnishment," said a CTR spokesperson.
The new program began at the beginning of the month and has already had its first successes. CTR's clients that have worked with the company's wage garnishment experts reported that not only was the program effective in helping them avoid levy actions, it was very easy to understand the process. The professionals that negotiated with the IRS on the taxpayer's behalf were able to successfully set up a settlement between the two parties.
Getting tax problem help to as many people as possible has always been a main focus held by CTR's staff. The new program was created with the same goals as all of the other programs used by the company. Whether debt settlement, tax return preparation, or defending clients against unfair audits, CTR's professionals provide the same level of care and attention to detail. This initiative to protect those having their wages garnished is going to continue to grow. It's an exciting time for CTR, and a great time for individuals to get the help they need.
CTR offers tax debt resolution and tax services for individuals and businesses across the United States. The company uses a three step program to create personalized strategies to help taxpayers settle their IRS debt. The company offers many services, including: state and federal tax debt resolution, IRS audit defense, tax preparation and bookkeeping.