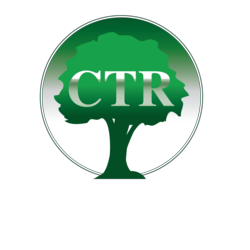 We're excited to see how well our clients apply this advice to their lives and begin paying off their debt more responsibly.
Austin, TX (PRWEB) February 15, 2013
CTR's Henderson tax attorney has announced that they are now offering guidance to any taxpayers that are in debt to the IRS and have other financial obligations. The firm's experts have heard during consultations that many of their clients have had trouble managing their tax debt and continuing to pay other expenses and creditors. In response, CTR began training their tax specialists to provide techniques for handling multiple concurrent financial responsibilities.
"We're excited to see how well our clients apply this advice to their lives and begin paying off their debt more responsibly," said a CTR spokesperson. "One method we're suggesting is to enter into a state tax payment plan that will make their tax debt easier to settle. This allows them to focus more on other payments they need to make without worsening their tax debt."
CTR's tax experts have already been informing clients about the importance of making sure that all expenses and debts are covered when issues like this would come up during consultations. Under this new program, the firm's professionals are spreading the word more often about the best methods to make sure that finances are not spread too thin. They are helping people prioritize their expenditures to ensure that critical payments, such as those going toward solving a federal tax problem, get taken care of before the less-pressing bills.
CTR has increased focus on overall financial health in response to concerns over credit scores voiced by their clients. As a part of this change, the firm is giving taxpayers tips on saving money where possible. Another aspect of financial health being taught is strict budgeting to avoid impulse shopping.
CTR's debt resolution specialists also received feedback from clients that when IRS debt payments fall behind because of an increased attention on other financial obligations such as car or mortgage payments, they have been surprised to see the IRS pursuing debt collection. One day a taxpayer will receive a notice of federal tax lien and contact the firm to find out what they can do to get the collection efforts to stop.
CTR's employees that have been trained to aid debtors in budget management techniques have reported increases in positive customer experiences. Their clients have claimed they spend less time stressed over money and are not very concerned over the amount of payments they have to make every month. Taxpayers with IRS debt stated that having a repayment plan that fits in with their life is a significant improvement and frees up money to cover the other important payments they need to make.
"Our customers are coming to us with smiles from the way our new program has affected their lives," stated a CTR representative. "We went through these changes in focus to help our experts provide advice on good financial life skills like budgeting in addition to the tax problem resolution to which they're accustomed."
CTR offers tax debt resolution and tax services for individuals and businesses across the United States. The company uses a three step program to create personalized strategies to help taxpayers settle their IRS debt. The company offers many services, including: state and federal tax debt resolution, IRS audit defense, tax preparation and bookkeeping.