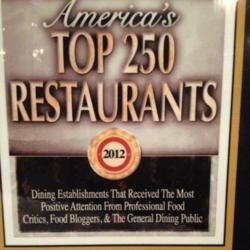 Miami, FL (PRWEB) February 10, 2013
You might recognize Chef Adrianne Calvo as host of NBC South Florida's Maximum Flavor Live on 6 in the Mix every Thursday as she sizzles the magic city's television screens with her irresistible smile and recipes, but what viewers do not know is that for this 20-something year old genius cuisiner, that is just a small piece of the pie.
Winner of the national Master Chef Challenge held by Allouette Cheese Company and having her namesake restaurant, Chef Adrianne's Vineyard Restaurant and Wine Bar be named TOP 250 restaurants in America, both have one thing in common, they are a result of Adrianne 's hard-driven passion - a word usually spoken of often during the month of February.
In Miami, Chef Adrianne's Vineyard Restaurant and Wine Bar serves as the enclave for gastronomic excellence where foodies go to celebrate special occasions like anniversaries, birthdays, and say no more - Valentine's Day. For those who are a bit more adventurous, chef Calvo's culinary journey without the sense of sight, Dark Dining, is a MUST.
The Dark Dining format, which entails that participants dine blindfolded in a particularly dimly-lit setting throughout a multiple-course meal, has proven to be an ideal platform for the work of a chef that is already renowned for her ability to pleasantly surprise her guests and their palates on a regular basis with dishes that feature a succulent, and often unprecedented, combination of flavors.
With their sight temporarily unavailable, Dark Dining guests at Chef Adrianne's are able to hone all of their other senses, considerably enhancing their level of enjoyment. In short, chef Calvo is passion personified.
###