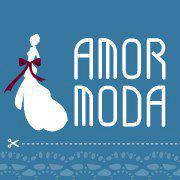 Our best selling dresses have received many positive comments from customers.
(PRWEB) February 11, 2013
Today, AmorModa.com, the leading provider of wedding dresses and special-occasion dresses, unveils its Best-Selling Wedding Dresses 2013 for customer referral.
Instead of spending several hours browsing around online, ladies can know what are hot in the current days. The Best-Selling Wedding Dresses 2013 from AmorModa.com absolutely represent the fashion trends in wedding.
"Our best selling dresses have received many positive comments from customers. Now, we show them to our customers to expand our market share, because it is no doubt to help customers to make a purchase decision easily.." Said, Eason Chen, CEO of AmorModa.com.
AmorModa.com is providing thousands of women's dresses on its website. The designers from AmorModa.com strive to find the most beautiful and delicate prints and designs to accessorize the products. They make the pieces which when ladies wear and go to the streets, make all eyes turn to them.
Annie, a customer coming from Berlin, Germany, said, "I purchased my A-line halter chapel train satin tulle wedding dresses from AmorModa.com last week, which was one of the Amormoda's best-selling wedding dresses. I finish the whole process very quickly, although a little confused with so many dresses. It is so convenient, and I like it."
!
Founded in 2008, AmorModa.com is committed to developing a full range of women's dresses, including wedding dresses, prom dresses, holiday dresses, and other special-occasion dresses. The company has a group of designers who create elegant designs for customers all over the world.
For more information or advice, please visit http://www.AmorModa.com/