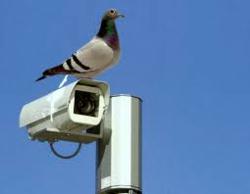 "Everyday life today has become much more complicated and worth commenting upon than ever."
San Francisco, California (PRWEB) February 11, 2013
For the past six weeks, Gini Graham Scott, a sociologist and the author of over 50 books and 15 feature scripts has turned her column at the Huffington Post into a platform to create insightful comments about the state of society and everyday life today. Her latest posted columns deal with her experiences in fighting a red-light traffic ticket in court, entitled: "Caught in the Red Lightmare", and her reactions to the Italian lawyer who ended up in jail after he forgot his wallet, because the steakhouse called the cops though he tried to rectify an honest mistake by returning to his hotel with a busboy or a police officer to get the money to pay. The post is called fittingly: "Forget Your Wallet, Go to Jail."
Her next column deals with the way many people blindly follow their GPS devices into disaster, such as the Belgian woman who followed her GPS 900 miles south into Croatia instead of 90 miles north to a train station in Belgium. After that she will be writing about the many recent exposés about liars due to the ease of finding out information about anyone – and the curious fact that people continue to lie expecting to get away with it.
Given the success of these columns, Scott is putting together a book based on these and other commentaries to be written about current society. It's called CHANGING SOCIETY or DOES YOUR TOOTHBRUSH TALK TO YOU? AND OTHER COMMENTARIES ON EVERYDAY LIFE, and is a follow-up to her book THE VERY NEXT NEW THING: COMMENTARIES ON THE LATEST IMPROVEMENTS THAT WILL BE CHANGING YOUR LIFE Several dozen publishers and agents are reviewing the project, and the selected publisher will be announced in a few weeks.
The inspiration for the columns are drawn from Scott's experiences and observations, as well as from the latest news on the Internet, on TV, in news magazines, and in the daily paper.
Gini Graham Scott is the founder of Changemakers Publishing and Writing and the author of over 50 published books. She received a Ph.D. in Sociology from the University of California in Berkeley, a J.D. from the University of San Francisco Law School, and M.A.s in Anthropology, Mass Communications and Organizational/Consumer/Audience Behavior and Popular Culture and Lifestyles at California State University, East Bay. She is getting an additional MS in Recreation and Tourism in 2013 and wrote her final thesis on FINDING FUNDS FOR YOUR FILM OR TV PROJECT, which will be published by Hal Leonard, Limelight Editions, which published her previous book: THE COMPLETE GUIDE TO WRITING, PRODUCING, AND DIRECTING A LOW-BUDGET SHORT FILM. She has spoken about the topics of her books to many groups and the media, including appearances on Good Morning America, Oprah, and CNN.