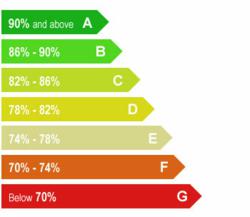 1% increase in energy prices pushes 20,000 families into fuel poverty and as energy prices have risen by 100% since 2004, How long can you keep your family safe?
(PRWEB UK) 11 February 2013
Vendorsoure.co.uk is launching a new movement to help consumers throughout the UK understand the urgency for safe guarding their families against future energy price increases and reducing their carbon foot print. The focus of the new website is to help customers reduce energy consumptions for their property and guarantee 50% increase in savings from their energy bills. Participants will be able to understand the building fabric of their properties, conduct an energy usage audit, get unbiased advice, get multiple quotes, check credit ratings of suppliers and source the best installation service for the most appropriate technology for their property. All this will be done by 1 team headed by the surveyor of that property.
Owner Deepankur Julka says he hopes people around the UK will log on and/or call us to get their properties audited and share their current usages, their energy bill challenges, incidents or opinions. He says all inquires are welcome as long as they pertain to making home improvements or for making their properties more energy smart "Our focus is to awaken people to a simple fact that every 1% increase in energy prices pushes 20,000 families into fuel poverty and as energy prices have risen by 100% since 2004 its only a matter of time till most people wont be able to pay for their fuel bills. Those in fuel poverty are already having to choose between heating or eating and hence for those reducing their carbon foot print is the only option left than just simply letting their savings burn and escape away," Julka says.
The vision of vendorsource.co.uk is to create a national movement where consumers can get the right advice in a non sales environment to make the right decision for their homes and families with the help of a trusted advisor who will work with them to achieve the energy bill savings. Between 30% to 100% grants are still available for the most families for installation of various technologies like Loft Insulation, Cavity Wall Insulation, External Wall Insulation, Solar PV, Solar Thermal, Heating Systems and Ground/Air Source Heat Pumps, Julka says customers can ensure to safeguard their families against falling victims to fuel poverty by obtaining unbiased timely advice. Our process will ensure that they achieve this by first utilizing the current resources they have and finally by upgrading their properties at the lowest cost while using the most professional and industry accredited installation services available for their particular requirements from within the UK.
The creators of vendorsource.co.uk have also launched WhoHow.co which is global platform for people to share their experience about a good or bad service experience from a supplier or vendor they have had. They believe many people have had bad customer services experiences, but keep quiet because they don't think there is anything they can do about it. However, they are hoping their network can change that for future generations. Julka says, "Companies start to behave when there is movement by customers and movement happens when one customers starts a revolution. We want customer service for products and services to be defined by the customer for the customers, and we will help you find organizations that are willing to deliver what you really need." To discover how Vendor Source can guarantee reduction in your energy bills book you survey today!
About Vendorsource.co.uk
Vendor Source defines the future of how customers should choose vendors for their home or business. We help our customers to organize the finance, select & verifying suppliers and finally getting the job done. Vendor Source not only ensures that your project is completed on time with perfection but also makes sure you get proper after care.
"Vendors are businesses providing the highest quality professional service at a competitive rate with a strong commitment to customer service. By joining us our panel of vendor members have demonstrated this commitment. This is also our attempt to define the foundations, procedures and best practices to guide & protect customers through the process of how to source a vendor for a service they require, with the help of a transparent buying process controlled by the customers itself." Julka Says
In addition to helping customers find worthy businesses, whohow.co & vendorsource.co.uk are also designed to help businesses to better understand and respond to their customers. It offers supplier research, marketing research, and conduct market surveys of consumers & businesses Through its powerful online network of multiple research channels and targeted consumer campaigns, it allows customers and suppliers who respect and nurture relationships connect & share with each other. To discover what Vendor Source can do for you, please visit their homepage.