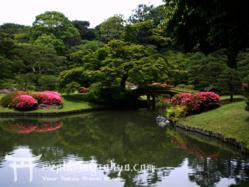 We're hoping people will join in and follow us on this adventure and discover the beautiful and mysterious country that is Japan
(PRWEB) February 13, 2013
ExploringTokyo.com: Come March 10th Explorer K.T. Litchfield and his team will depart from Toronto, Ontario via airship bound for the far off and mysterious island of Japan. His mission is a full geographic and ethnic survey of the country.
"Since ExploringTokyo.com went live three years ago the site has been focused mostly around sightseeing in Tokyo itself as you would expect", says Tanazaki, the owner of ExploringTokyo.com.
"However, we've been wanting to expand our sightseeing and tourism guide for quite some time now into other cities and regions in Japan but not in the expected dry, banal encyclopedic format. There's plenty of websites which detail Japan in that fashion already. We wanted a fresh approach, something fun and engaging. That's why we decided to do the Expedition," he continued.
"We intend to do extensive photography, filming, cartography, interviews, etc. This will all be incorporated into our new sightseeing guide which will cover all of Japan, and it is by this approach that our new Japan guide will be fresh, unique and fun to read," he explains.
"The second reason behind our use of an expedition is our desire to document and provided web visitors with photos and information of "Unseen Japan". If you search the web you see all the same tourists spots over and over, but what about the other 99% of the country? That's what we want to show, and what better instrument to do that with than an expedition? We will be photographing and documenting parts of Japan that few foreigners have ever set foot in. We're hoping people will join in and follow us on this adventure and discover the beautiful and mysterious country that is Japan; which incidentally happens to be the first Canadian expedition ever to Japan."
The Expedition begins March 10th.