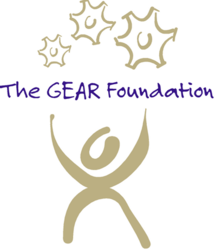 Thank you, MinuteHound, for continuing to help the GEAR Foundation succeed in its mission of providing meaningful employment to adults with disabilities
Las Vegas, NV (PRWEB) February 13, 2013
When a unique multi-location non-profit needed a time clock, MinuteHound provided the ultimate solution. The GEAR Foundation, a Tennessee based 501(c)(3) Non-Profit, required a timekeeping system that would meet its needs, while aiding in compliance with strict IRS regulations.
Our Thrift Store, a branch of the GEAR Foundation, sells low-priced items from clothing to books and appliances. Moreover, it provides dedicated employment to individuals with special needs. Employees engage in all aspects of the Store's operations. Employees even transfer between the Thrift Store's multiple locations, gaining a complete perspective on its operations.
Dave Krikac, GEAR's Founder, required a timekeeping- AKA Time and Attendance-solution that is easy to use, handles multiple locations, is scalable, and is affordable enough for a non-profit. Enter MinuteHound. MinuteHound overcame these challenges with its patented, cloud based, time and attendance system.
As featured in the video, MinuteHound operates via a plug-and-play USB fingerprint scanner, which connects to any computer. This scanner provides peace of mind because it cannot be tricked or tampered with; in other words, employees cannot steal time.
At work behind the scenes is a powerful cloud based reporting system that allows authorized managers to access reports in real-time from anywhere in the world. While at a meeting down the road, or a conference in another state, Dave Krikac can use his iPad (or any internet enabled device) to instantly check who is on duty at the Thrift Stores. Dave rests easy knowing that MinuteHound is monitoring his staff 24/7.
As an all-American business owner, Dave Krikac emphasizes his appreciation for MinuteHound's team of 100 percent U.S. technical support staff: "These guys exceeded my expectations by going above and beyond to make sure our needs were met. Thank you, MinuteHound, for continuing to help the GEAR Foundation succeed in its mission of providing meaningful employment to adults with disabilities."
MinuteHound Contact Information
Website: http://www.minutehound.com
Email: info (at) MinuteHound (dot) com
Phone: (800) 351-7237