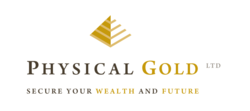 Monetary stimulus from the United States and other countries such as Japan supported the price of gold last year as investors looked for a hedge against inflation
(PRWEB UK) 11 February 2013
The US Federal Reserve look set to continue their bond-buying stimulus for the foreseeable future, despite hints of strength in the economy and rising concern about the policy's risks, reports Reuters.
Charles Evans, President of the Chicago Federal Reserve Bank, said that the central bank may need to keep up its purchases of bonds through the end of this year or into the next and may even need to add to the program if fiscal restraint is greater than expected.
Last month the US central bank left in place its monthly $85 billion bond-buying stimulus plan, in a pledge to keep up purchases until there is substantial improvement in the labor market.
A spokesperson from Physical Gold said:
"Monetary stimulus from the United States and other countries such as Japan supported the price of gold last year as investors looked for a hedge against inflation. Gold investment is a popular option during times of economic uncertainty, and if monetary stimulus continues should remain strong."
Physical Gold Ltd is a leading UK gold dealer, helping investors diversify their portfolios with innovative investment solutions. Renowned for their ground breaking products such as the Sipp gold and Gold Accumulation Account, the firm specialise in providing customers with tailored assistance in sourcing the best gold for their personal requirements. Based in London, the team are BNTA accredited and have an unrivalled knowledge of the gold market as well as an exceptional understanding of the general financial markets.