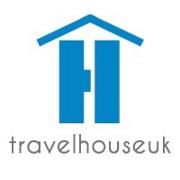 The increased flight capacity will allow greater chances for getting last minute bookings for the two destinations with TravelhouseUK
(PRWEB UK) 11 February 2013
TravelhouseUK has catered passengers for booking flights with the largest airlines flying overseas to Africa. According to news published by Ventures Africa, Emirates has upgraded its Lusaka-Harare route with a Boeing 777- 300ER in light of increased travel demand to the two major destinations in central Africa.
The increased flight capacity will allow greater chances for getting last minute bookings for the two destinations with TravelhouseUK. With Dubai serving as the international hub for connecting flights, passengers arriving at Dubai can avail this flight route with greater convenience.
Emirates, the flag carrier of the United Arab Emirates is based in the Dubai International Airport. The airline is considered one of the largest air carriers in the aviation industry, and operates all its flights with an entire fleet of wide-body aircraft. The airline is overhauling its flights with larger wide body aircraft where passenger demand has shown growth under recent trends.
The Boeing 777 300ER will increase the flight capacity by a complete 50% with 117 additional seats. The aircraft has replaced an Airbus A330 200 which was previously operating on the route, and introduces luxury air travel to Lusaka and Harare under the airline by providing first class category in the seating arrangement.
TravelhouseUK allows air travel bookings to be processed faster, convenient and increasingly reliable by allowing its clients to compare flights along with economical airfares online. The agency covers the entire international destination network operated by Emirates from the UK, with flights to Colombo, Zanzibar, Shanghai, Cape Town and Amman available for booking with the agents available round the clock.
The agency also provides direct flights to Lusaka and Harare operated by multiple international air carriers. Kenya Airways, KLM, Ethiopian Airlines, South African Airways and Virgin Atlantic are among the few airlines which facilitate these flights which can be booked with TravelhouseUK.
Being the capital cities of Zambia and Zimbabwe, Lusaka and Harare are prime cosmopolitan cities spread with urban development in their regions. Both the cities provide luxury accommodation, while representing African heritage with official institutions, national parks as well as game reserves spread in their outskirts.
One of the most popular aircraft models to be produced by Boeing, the Boeing 777 series remains the first of the fly-by-wire generation of commercial airplanes in the industry. It supports the bulk of operations for one of the world's largest airlines, with 87 in current service while a further 68 are yet to be received. Its wide body structure accommodates a three class category cabin, segregated with 8 suits of first class, 42 seats for business class and 304 seats in economy class.