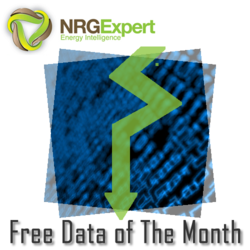 Energy in Africa - complimentary sub-metering data available for one month only
Africa (PRWEB UK) 12 February 2013
The data about energy in Africa has a retail price of £175 and is available free of charge for just one month. It is part of their 'Data of the Month' series. Each month NRG Expert selects a data sample from their vast energy database to provide on a complimentary basis to demonstrate their expertise. Over the past year data has been released on topics ranging from the smart grid to energy storage to electricity transmission and distribution.
This month NRG Expert are offering complementary data on the African Electricity Sub-Metering Market: http://www.nrgexpert.com/data-of-the-month/
The figures provided show the actual and forecast market value for electricity sub-metering products in Africa between 2011 and 2015. The data represents intensive research on energy in Africa by NRG Expert. It is also backed up by months of research conducted by NRG Expert's team of analysts and published in NRG Expert's Global Deployment of Utility Meters Forecasting Database and Report.
Click here to request data on energy in Africa:
http://www.nrgexpert.com/data-of-the-month/
NRG Expert holds millions of lines of world-wide energy data, from hundreds of trusted sources. This enables them to offer some of the most comprehensive information on the global energy markets. Their extensive portfolio of energy reports, databases and directories covers topics such as electricity, energy infrastructure, renewables, biofuels, gas, oil, water, coal and nuclear. To browse the full list of energy reports, directories and databases, visit the website:
http://www.nrgexpert.com/
To immediately receive this month's Data of the Month on energy in Africa, click here:
http://www.nrgexpert.com/data-of-the-month/