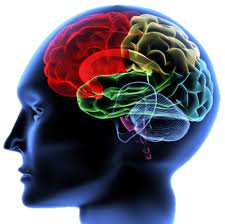 Neurology & Nutrition Research @ ScienceIndex.com
Mannheim, Germany (PRWEB) February 12, 2013
ScienceIndex.com is a Sciences Social Network newly featuring the latest Neurology and Nutrition Research. The site was established in 1998 to index the very latest news, headlines, references and resources from science journals, books and websites worldwide. The site covers news in all fields of biology, business, chemistry, engineering, geography, health, mathematics and society. In the field of Health Sciences, the site has now included the two new categories Neurology and Nutrition. While the Neurology section covers the nervous system and its disorders, the Nutrition section deals with nourishment, including nutrients that organisms must obtain from their environment to maintain health.
ScienceIndex.com's Human Health Category covers prevention, treatment, and management of illness by medical health professions. Its eighteen sections include Audiology, Dentistry, Dermatology, Endocrinology, Gastroenterology, Healthcare, Immunology, Medicine, Neurology, Nutrition, Oncology, Pathology, Pharmacology, Psychiatry, Psychology, Radiology, Rheumatology, and Surgery. Users can receive alerts for newly published content in this category by subscribing to ScienceIndex.com's Human Health RSS feed.
ScienceIndex.com's new Neurology Research section covers the nervous system and its disorders. It currently contains 44,200 articles partly derived from 217 scientific Neurology journals. The latest articles in this category are also available through an Neurology Research RSS feed. One of the latest additions to this section presents a study demonstrating that Janus-kinase 2 (JAK2) inhibition is neuroprotective and reduces astrogliosis after quinolinic acid (QA) striatal lesion in adult mice. The authors investigated the effect of AG490, a JAK2 inhibitor, on astrogliosis, neuronal loss and neurogenesis in the striatum of adult mice after unilateral infusion of QA. Their results indicate that JAK2 inhibition reduces QA lesion and suggest that astrogliosis may impair neuronal survival. Another study reports the results of monitoring the long-term cognitive function evolution of patients undergoing carotid artery stenting (CAS) by using detection of embolic signals (ES) as a potential marker of cognitive decline. At the one-year follow-up 68% of the patients who have undergone CAS maintain a high number of ES detected in the territory of the stented carotid artery, finding that is well correlated with the cognitive decline in those patients. Consequently, ES detection is a useful tool for predicting cognitive decline that can be used to monitor CAS patients and adjust preventive measures in order to avoid progression of vascular cognitive impairment.
ScienceIndex.com's new Nutrition Research section deals with nourishment, including nutrients that organisms must obtain from their environment to maintain health. It currently contains over 6,200 articles partly derived from 65 scientific Nutrition journals. The latest articles in this section are also available through a Nutrition Research RSS feed. One recently included article in this section presents results of a meta-analysis of structured triglyceride (STG) versus other lipid emulsions for parenteral nutrition. STG is a new emulsion synthesized from long-chain fatty acids and medium-chain fatty acids bound to the same glycerol backbone. STG significantly affected plasma triglycerides, free fatty acids and other parameters, but not respiratory quotient or other vital signs. Another study proves that pressurized whey protein can limit bacterial burden and protein oxidation in Pseudomonas aeruginosa lung infection. The authors tested whether dietary supplementation with pressurized whey protein enhances the host ability to clear P. aeruginosa infection compared with native (i.e., unpressurized) whey and conclude that the anti-inflammatory and antioxidant properties of pressurized whey aids in limiting airway bacterial infection particularly under conditions of ongoing oxidative stress.
The Sciences Social Network currently contains over 2.11 million posts distributed among its' 75 categories. 85,100 users monitor over 15,200 journals publishing within the scope of the site. Due to an innovative publishing process, the delay between original publication and appearance at ScienceIndex.com is no more than 16 hours. The site provides an advanced search feature which suggests up to ten closely related articles for a search and every displayed post.