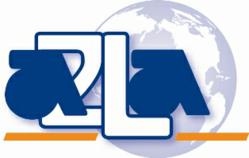 Frederick, MD (PRWEB) February 13, 2013
Intoximeters, Inc. (http://www.intox.com), located in St. Louis, Missouri, received its initial accreditation on January 25, 2013 after a thorough review of their quality management system, staff and calibration activities.
A2LA is one of only two accreditation bodies in the Unites States that is internationally recognized for the accreditation of calibration laboratories that also maintains a recognized forensic accreditation program. A2LA is also the only accreditation body in the United States able to offer forensic organizations a full spectrum of accreditation options, including:
ISO/IEC 17025 for their testing programs;
ISO/IEC 17020 for their crime scene work;
ISO/IEC 15189 for their medical testing and pathology work;
ISO/IEC 17043 for their proficiency testing programs; and
ISO/IEC 17025 in combination with ISO Guide 34 for their reference material producer activities.
A2LA Accreditation programs are internationally recognized and have also received federal and state recognitions as described on the A2LA website (http://www.a2la.org/recognition/dom_recog.cfm).
For additional information regarding the A2LA forensic accreditation program, please see the A2LA forensic program webpage (http://www.a2la.org/appsweb/forensics.cfm) or contact Karin Athanas at 301 644 3236 or kathanas(at)A2LA(dot)org.
ABOUT A2LA:
A2LA is a nonprofit, non-governmental, public service, membership society, whose stated mission is "provide world-class accreditation and training services for testing and calibration laboratories, inspection bodies, proficiency testing providers, reference material producers and product certifiers."