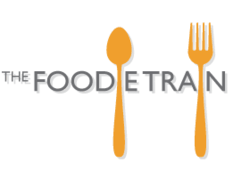 "Combining the nostalgia of the train and the love of food & west Texas has been an instant sensation." Abbey Branch
Houston, TX (PRWEB) February 12, 2013
BRANCH announces their inaugural FOODIE TRAIN, a chartered sold out Amtrak car from Houston to Alpine, TX on the evening of April 3rd and returning on Saturday evening April 6th. All aboard with some of Houston's most famous foodies Including special guest Monica Pope, a James Beard nominated chef and Houston Restauranteur and singer songwriter Bonnie Bishop, The Foodie Train will connect with Viva Big Bend Food Festival, produced by Stewart Ramser Travel tourism director of Alpine and the surrounding communities and publisher of the state's premier music publication, Texas Music, April 4-6th. A portion of the event tickets will benefit the Food Bank of West Texas.
The Foodie Train is produced by Abbey Branch, BRANCH PR, a native of Alpine, Texas who's mission of bringing Houston to west Texas to help support the region along with providing a local's perspective and guide for sight seeing and most importantly where and what to eat is her first and foremost intention. "Houston loves Marfa, it is often as easy to travel to Europe as it is far west Texas. When Monica Pope decided to attend Viva Big Bend Food as a special guest, we thought it would be a great idea to make the 580 mile, 15 hour train ride a party; combining the nostalgia of the train and the love of food & west Texas has been an instant sensation." Branch says. With a special Monica Pope prepared train meal, a solo acoustic performance by singer songwriter native Houstonian, Bonnie Bishop, a ticket to VIVA BIG BEND FOOD, and only 70 VIP seats, The Foodie Train sold out in a little less than a week.
With a plan to take the Foodie Train to other US Cities, Branch is currently planning Foodie Train New Orleans for late spring early summer. For more information on the Foodie Train, visit the website http://www.branchpr.com/foodietrain.html or check in with BRANCH PR on Facebook & Twitter for event updates.