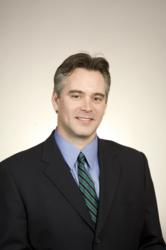 Herndon, VA (PRWEB) February 12, 2013
Parature, a global leader in cloud-based customer service software, announced today that Parature Chief Financial Officer, Robert Aldrich, has been named a 2013 Washington SmartCEO Executive Management Award winner. The Executive Management Awards program recognizes the achievements of Greater Washington's management all-stars: the chief financial officers, chief information officers, chief technology officers, chief operating officers and other executive officers.
"All too often, senior leaders in an organization become unsung heroes. This is why SmartCEO designed the Executive Management Awards. The 2013 EMA winners are not only taking their companies and co-workers to new heights, but they are also leaders within the communities where we work and live," says Jaime Nespor, group publisher of SmartCEO magazine, "We are honored to award each of these individuals and tell the stories of their achievements and contributions."
Since Bob's joining the company in 2008, Parature's revenue has tripled. In 2011, Parature registered a double digit growth year and continued its positive momentum into 2012. As Parature's CFO, Bob has been instrumental in the strategic planning, execution and follow through that has promoted Parature's success.
"Bob is truly deserving of this award as evidenced by his many impressive accomplishments during his tenure here," states Parature CEO, Ching-Ho Fung. "He has been instrumental in Parature's continued growth and success and is the quintessential team player who leads by example.
"In addition to his role as CFO, his influence can be seen throughout the organization, from the sales team and resource structure to Parature's strategic vision," says Fung.
The 2013 Executive Management award winners collectively generate over $2.58 billion in annual revenue and employ over 14,400 individuals in Greater Washington. This year's winners will be recognized in the March issue of SmartCEO magazine and celebrated at an awards ceremony on March 21, 2013 at the Fillmore.
About the Executive Management Awards
The SmartCEO Executive Management Awards highlight chief executives who have gone above and beyond to support their organizations' initiatives. SmartCEO profiles chief executives in the Mid-Atlantic in four categories: CFO, CIO/CTO, COO and CXO. SmartCEO accepts award applications online and via email, which are reviaewed by an independent panel of business leaders who select winners based on the quality of the nominations. Each year, the winners are profiled in Washington SmartCEO magazine and celebrated at an awards reception in March.
About Parature
Parature is the industry's leading provider of cloud-based customer engagement solutions and is used to support approximately 55 million end users worldwide. Parature empowers customer service organizations to monitor, manage, resolve and respond to a high volume of service issues across multiple communication channels, including the growing number of service-related conversations that are happening every day within social media channels. With more than a decade of experience, Parature delivers support and social media engagement and management solutions to mid-size and enterprise organizations across a wide variety of industries. Parature is among the 2012 Deloitte Technology Fast 500 and is the recipient of numerous product, technology, and leadership awards. Parature is used by some of the world's most innovative organizations, federal agencies and companies, including IBM, Ask.com, the EPA, Tagged, the National Network of Digital Schools and Threadless. Parature is headquartered in Herndon, Virginia. For more information, visit http://www.parature.com, follow @parature on Twitter, or like us on Facebook at facebook.com/parature.