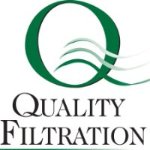 Ivan brings superior knowledge about hydraulic systems and a skill set that is unmatched in the global industry.
(PRWEB) February 11, 2013
After a brief sabbatical, Ivan Sheffield, Vice President of Sales and Marketing at Quality Filtration, has returned to the company. Ivan's broad knowledge of filtration technology for hydraulic systems has kept him at the forefront of the industry since 1984. His leadership role on the cutting edge of hydraulic filtration technology includes regularly sharing his expertise in contamination issues, oil analysis and new technologies in global forums and acting as a leading contributor to industry trade publications.
"We are fortunate to have Ivan return to the team at Quality Filtration," said Don Stacy, President. "Ivan brings superior knowledge about hydraulic systems and a skill set that is unmatched in the global industry. Our customers have access to an expert who understands their business and who can help them solve problems. We're very glad he's back on board with us."
Ivan is well-known as an active member in several key organizations that support performance improvement and industry issues, including the National Fluid Power Association, Society of Automotive Engineers and global standard development committees for the International Organization for Standardization (ISO), including ISO TC/131/SC6 for Contamination Control.
His extensive work includes leadership in WG1-Sampling Contamination Analysis and Reporting, WG2-Filter and Separator Evaluation, and WG3-Component and System Cleanliness, where he serves as worldwide Convener of WG3.
"I look forward to an exciting time ahead at Quality Filtration," said Sheffield. "My goal is to reach more global customers with technological innovations that support their business, and our customer-driven approach to products and services helps me do that. I'm very happy to be back."
About Quality Filtration
Quality Filtration is a premier filter company that designs, builds and manufactures high performance cartridge and spin-on elements for the global industrial hydraulic and industrial lubrication market. The company quality controls and lab-tests all its products to meet or exceed specifications of the Original Equipment Manufacturer (OEM) using the most advanced microglass media in the industry. The comprehensive line includes applications for a wide range of markets, including pulp and paper, oil reclamation, oil flushing, steel mills, plastic injection molding, automobile assembly and general manufacturing. The Quality Filtration homepage is at http://www.qualityfiltration.com .