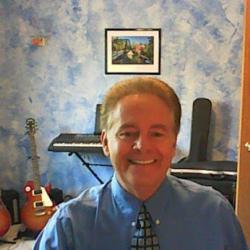 It is major advantage to add top notch writing and creative talent to secure the ability to provide the best web content for any individual or business.
Johnston, Iowa (PRWEB) February 13, 2013
Utilizing the services of a freelance writing team such as Quality Communication Solutions is a viable cost effective alternative to the costly maintenance of an internal writing staff for any company or organization. Think of the benefits: much lower operating overhead such as salaries, benefits and supervision of staff; short term contracts or ordering; on-time delivery of content when it is needed; and, paying only for what it needed.
Cost concerns may be the in the forefront of many businesses, but there is a much more important issue to consider when evaluating vital content requirements in this age of information. Prospective consumers want information at the push of a button and they want that information on their terms and exactly when they search for it. There should be no doubt in anyone's mind that today, "Content is King."
Effective web content is: current, fresh, informative, and shared via social media platforms such as Twitter, Facebook, etc. There is a big difference between the elements of current, fresh, and informative. Current news becomes extremely old really fast today. Sometimes in hours people have seen several rehashes of the same tidbit of important information. This is where the element of freshness comes in. Fresh content is not rehashed, but rather, fresh content provides a slant people have not seen or thought of before and it will set current content apart from the rest. Likewise, informative content builds on fresh perspectives to actually value-add even more information than a person is looking for. Uniqueness will definitely breed the desire to share and share over social media and networks.
No one single freelance writer, or even staff writer, can optimize web content effectively. For this reason, freelance writing teams are becoming ever increasingly more essential. Quality Communication Solutions is a writing service that prides itself in maintaining a professional team of highly competent professional writers from all walks of life and all age groups. Writer recruitment is a continual process seeking out both breath of experience and valuable unique perspectives to make all forms of content come alive.
Career fairs such as the one being held at Drake University in Des Moines, Iowa on February 14, 2013 are excellent areas to scout for writing talent. Steven R Brown, Founder and CEO of Quality Communication Solutions states: "It is a major advantage to add top notch writing and creative talent to secure the ability to provide the best web content for any individual or business." Young minds… even older minds pursuing higher education training… produce some of the most insightful content on the web today. While there is much to be said for years of experience, one cannot overlook the advantage of new ideas and perspectives being able to influence a broad spectrum of consumers.
The 2013 Drake University Career Fair should provide the opportunity to add valuable talent and increase the ability of Quality Communication Solutions to provide even more custom created content for a wide variety of clients.