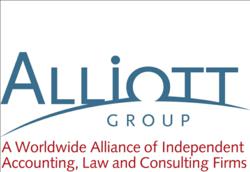 "The Group is committed to its Giving Something Back project and over the coming years we are looking to develop the program to include greater involvement throughout member firms of Pro Bono work and charitable fundraising.
(PRWEB UK) 12 February 2013
In continuing with its 'Giving Back' ethic, the Alliott Group have signed a 12 month contract with the World Land Trust. It is extremely important for the group to become more sustainable in the form of reducing the carbon footprint of the travel that members and staff incur.
This enables every member firm of the Alliott Group to help with the purchase of critical habitats in Colombia, Ecuador, Mexico and Bolivia saving critical corridor habitats for Orang-utans and Pygmy elephants in Borneo, Caucasian Leopard and Bezoir in Armenia.
WLT has been in existence for nearly 24 years and in that time has funded the purchase and protection of over 500,000 acres of critically threatened tropical forests and other endangered habitats in 18 countries.
As well as focusing on saving threatened tropical forests WLT is also working with project partner REGUA in Brazil and also with partners in Ecuador to restore the forest through the Plant a Tree programme.
For more information on how the World Land Trust works please see our page on frequently asked questions http://www.worldlandtrust.org/about/faqs.htm