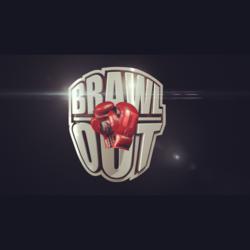 'This is real,' Woolard said. 'These are real people with real problems who are really hitting each other.'
(PRWEB) February 13, 2013
Every now and then everyone gets mad enough to smack someone. Now imagine being able to battle your most hated rival in an organized boxing match while thrilling a crowd and wowing three celebrity judges.
That's the plot of the new reality show Brawl It Out, which lets regular people settle their disputes inside a boxing ring in an organized, safe and legal match. Two men going for the same woman can find out who's more man enough to win her, or two women can show their moxie while straightening out the latest gossip.
The show's creator, producer Benjamin S. Rich of Superior Vision Films, said he got the idea after realizing it would give people a complete, safe and entertaining way to solve their interpersonal problems. "This is a way of taking the disputes people have and settling them in a definitive and unique setting," Rich said. "The show is going to bring closure to a lot of people so that they can move on, and it's going to entertain people along the way."
Brawl It Out is hosted by actor and rapper Jamal "Gravy" Woolard, who won rave reviews for his portrayal of rapper Notorious B.I.G. in the biopic Notorious. "This is real," Woolard said. "These are real people with real problems who are really hitting each other."
Each episode will have different celebrity judges, including among others Shannon "the Cannon" Briggs, a Golden Gloves and World Heavyweight boxing champ who has also appeared in the sequels to Bad Boys and The Transporter; rapper Jim Jones, a founding member of the Diplomats rap group and star of VH1's Love & Hip Hop; and Renee Graziano, star of VH1's Mob Wives and an entrepreneur who recently launched her Jail Mail line of greeting cards.
Fans can watch full episodes on the Brawl It Out website, http://www.brawlitout.com, and they can see clips on the show's YouTube page and meet other fans on the Brawl It Out Facebook page and Twitter handle.