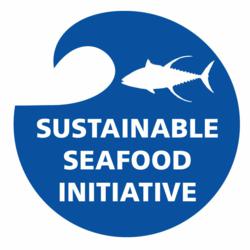 CHARLESTON, S.C. (PRWEB) February 11, 2013
Beautiful views of the Atlantic Ocean, great company, and delicious sustainable seafood: that's what you'll find waiting for you at the next South Carolina Aquarium Sustainable Seafood Dinner taking place February 26, 2013. The Boathouse at Breach Inlet on The Isle of Palms hosts the dinner and features Executive Chef Aaron Greenberg's amazing creations. For this special sustainable supper, Chef Greenberg will create an unforgettable dining experience featuring five courses paired with wine.
Offerings include:

Smoked amberjack and crab salad with local bibb lettuce, raspberries, fried goat cheese crumbles, and ginger citrus vinaigrette paired with the Hedges Sauvignon Blanc, Columbia Valley 2010.
Breach Inlet littleneck clams and house made gnocchi with house-cured bacon, tomato, and roasted fennel broth paired with the Sass Pinot Blanc, Williamette Valley 2010
Grilled golden tilefish with rosemary polenta cake, baby bok choy, shitake mushrooms, and lobster truffle cream paired with House of Independent Producers Chardonnay, Columbia Valley 2010
Prosciutto wrapped roasted scallop with black risotto, arugula, and apple habanero syrup paired with Baileyana Pinot Noir, Edna Valley 2009
Chocolate brioche bread pudding with vanilla gelato and cinnamon syrup paired with Muscat de Roussillon, France 2010
Since opening in 1997, "simply fresh seafood" has been at the center of this restaurant's motto, responsibly plucking and gathering from the soil and sea daily. Guests will not only be marveled by Chef Greenberg's creations but also by Mother Nature's creation of the beautiful Atlantic Ocean, just yards away. A representative from the South Carolina Aquarium's Sustainable Seafood program will also be available to talk to guests about the courses, seafood sustainability, and tips on buying and serving fresh fish.
The dinner is $49.95 plus tax and gratuity and occurs on February 26, 2013 at 6:30 p.m. at The Boathouse at Breach Inlet located at 101 Palm Boulevard, Isle of Palms South Carolina. Reservations can be made by calling (843) 886-8000. Ten percent of the proceeds will go to support the South Carolina Aquarium's Sustainable Seafood Initiative.
For all media inquiries, please contact Kate Dittloff at (843) 579-8660 or kdittloff(at)scaquarium(dot)org
About the Sustainable Seafood Initiative:
Designed to promote the use of local and sustainable seafood in South Carolina's restaurants, the Sustainable Seafood Initiative helps ensure that consumers have fish for the future by teaching our partner chefs about sustainable and local seafood, assessing their menus, and encouraging consumers to dine at our partner restaurants. The Sustainable Seafood Initiative is guided by an interdisciplinary and diverse Steering Committee ensuring that the program pragmatically balances the needs of the environment with the world population's need for seafood. We believe that we can lessen the impact we have on the oceans by making wise seafood choices and encouraging improvement of fishing and fish-farming methods.
About The Boathouse at Breach Inlet:
Formerly a ramshackle bait shop with an attached and functioning dock, the site was transformed into the original Boathouse in 1997. This waterfront locale is historically known as the actual launching site of our country's first submarine, the H.L. Hunley. Poised at the "breach" between the Intracoastal Waterway & the Atlantic, guests enjoy spectacular sunset views and balmy ocean breezes of the Isle of Palms. Guests arrive early for cocktails on the Rooftop Bar and enjoy live music before dining. Inside, the pine and mahogany interior creates a richly warm atmosphere with a distinctly nautical feel.
About the South Carolina Aquarium:
The South Carolina Aquarium, Charleston's most-visited attraction, features thousands of amazing aquatic animals from river otters and sharks to loggerhead turtles in more than 50 exhibits representing the rich biodiversity of South Carolina from the mountains to the sea. Dedicated to promoting education and conservation, the Aquarium also presents fabulous views of Charleston harbor and interactive exhibits and programs for visitors of all ages.
The South Carolina Aquarium, a 501(c)(3) not-for-profit organization and is open daily from 9 a.m. to 5 p.m. (last ticket sold at 4 p.m.). The Aquarium is closed Thanksgiving Day, half day Dec. 24 (open 9 a.m. to 1 p.m.) and Dec. 25. admission prices are: Toddler's (0-3) free; Youth (4-12) $14.95; Adults (13+) $24.95. The Aquarium plus the 4-D Theater experience is free for toddlers, $19.95 for children, $29.95 for adults. The 4-D Theater experience only is $6.95 for children and adults and free for members. Military, senior, college and group discounts are available. For more information call 843-720-1990 or visit scaquarium.org. Memberships are available by calling 843-577-FISH.
###