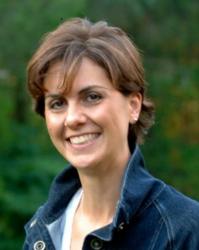 Customized digestive wellness and programs are available with a certified health coach in Gainesville, VA.
Gainesville, VA (PRWEB) February 12, 2013
Customized digestive wellness and cleansing programs are available with a certified health coach in Gainesville, VA.
"Most people don't think about a cleanse unless they are trying to lose weight or maybe they start feeling constipated, but cleansing is actually an ancient practice that people have used for centuries to restore and maintain health," said Amy Butchko, a certified health coach who is also a Loomis Digestive Health Specialist.
There are many other conditions besides weight problems which benefit from targeted cleansing such as:
-acne
-allergies
-anxiety
-constipation or diarrhea
-headaches
-Insomnia
-heartburn
-sore and or stiff joints
Sometimes a simple fast is sufficient, but often a customized protocols will help clients release toxins and other pathogens such as parasites, bacteria, and yeasts that typically aggravate health conditions.
"Working with a coach who knows herbs and detox protocols can be a priceless benefit, helping the body heal naturally by supporting healthy digestion and drainage," Amy added.
"Plus, right now as we are moving into spring, it's a natural time for the body to cleanse, It's a simple process, and the results can be amazing, whether someone achieves weight loss or rids the body of waste that has been there for years."
For more information about customized cleanse and digestive wellness help, reach out to Wellness Works, LLC at 703.791. 9355, or via email at amy(at)wellnessworksllc(dot)net or visit us online at http://wellnessworksllc.net/.